BOSTON PUBLIC LIBRARY
A palace for the people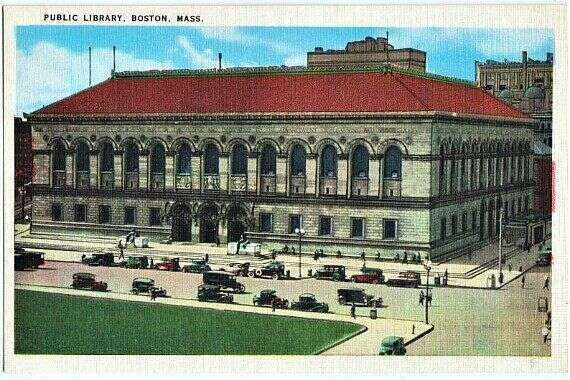 Majestically perched on the south end of Copley Square, across from (but careful not to overshadow) historic Trinity Church, the Boston Public Library is one of the city's finest historic buildings. This Back Bay institution is of national significance for its history, art, and architecture. Founded in 1848, the BPL opened its doors in 1854 as the first free public library in the United States.
Boston By Foot and Boston Public Library docent Dana Bos takes us on a fact-filled virtual tour of the original McKim Building. Along the way, you'll learn about the history and architecture of features such as the Vestibule, Bates Hall, the Lions, the Abbey Room, the Sargent Gallery, the interior Courtyard, and the 1972 addition by Philip Johnson.
This tour is not currently available.