AS DIRECTLY AS THE LAND WILL BEARE
BOSTON'S STREETS BEFORE 1701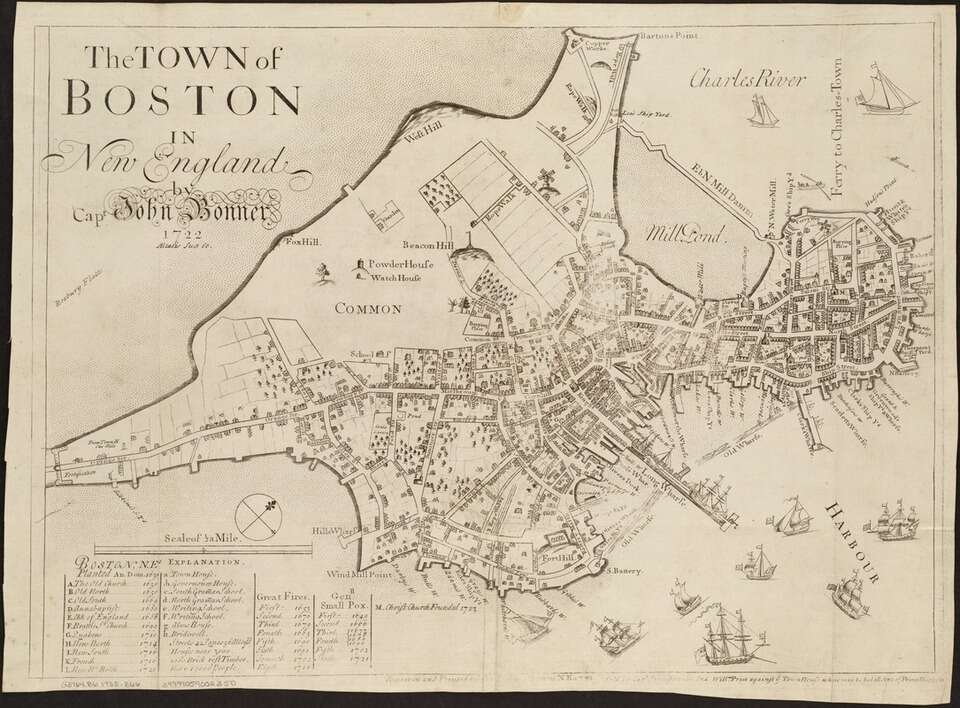 Virtual Lecture
Public historian and local author Alex Goldfeld will give an illustrated presentation on Boston's creation and placement of its streets in the 1600s. He will draw on his graduate research in The History of the Streets of Boston's North End (2007) to speak about how and why Bostonians added streets to the Shawmut Peninsula. The audience will also see the first official list of streets names, created in 1708, and hear some theories as to why the town's often colorful street names were chosen.
Alex Goldfeld has been leading talks and tours in Boston for the last twenty years. He is the author of The North End: A Brief History of Boston's Oldest Neighborhood (2009), a co-founder and current president of the North End Historical Society and publisher of its Journal (2012-), and the executive producer of the documentary film Boston's North End: An Italian American Story (2016). Alex also served as a docent at the Old North Church and as Director of Operations for Boston's Museum of African American History.
This tour is not currently available as a private tour.
This tour is not currently available as a private tour.