BOSTON'S GREEN SPACES
On-Site, Online, On Foot!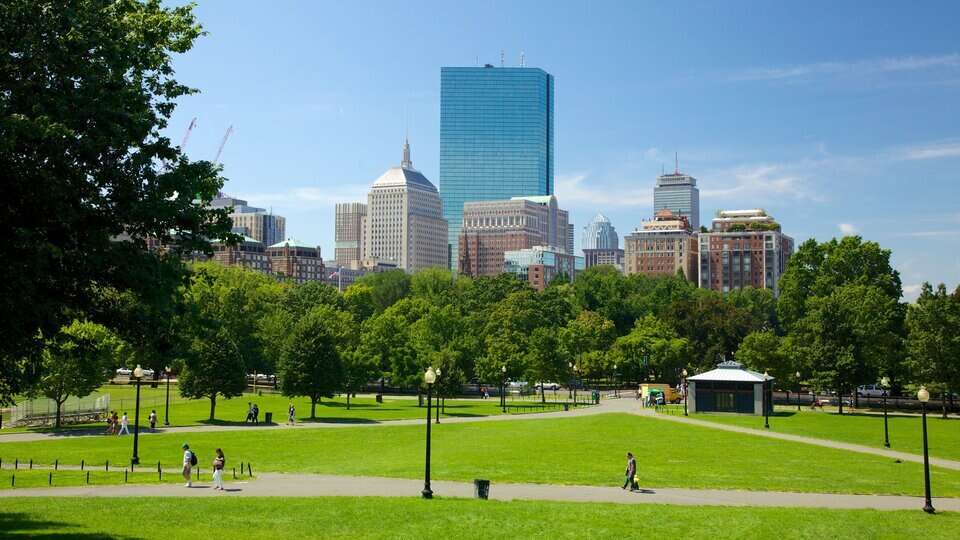 Boston contains the oldest public park in the United States (the Boston Common) and ever since 1634 has embraced the need for residents to have green spaces in which to find some respite from their daily lives. Over the following centuries, Boston continued to add to its parklands with the help of some true visionaries who understood why green spaces are so important to include in an urban environment.
Join us to explore a few of Boston's green spaces including several of the "jewels" of the Emerald Necklace - a string of parks designed by America's first landscape architect, Frederick Law Olmsted in the 1880s. Along with these historic landscapes, we will also take you to one of Boston's newest green spaces. In the 21st century, Boston is converting areas that were once inaccessible and industrial and reclaiming them to provide new recreational areas.
PLEASE NOTE: This is a re-broadcast of a virtual tour first presented on October 17, 2020. A unique feature of this presentation is that attendees may interact with our guides by participating in a live question and answer period immediately after the program airs.
This tour is not currently available as a private tour.
This tour is not currently available as a private tour.