BOSTON SHORELINES & SKYLINES
On-Site, Online, On Foot!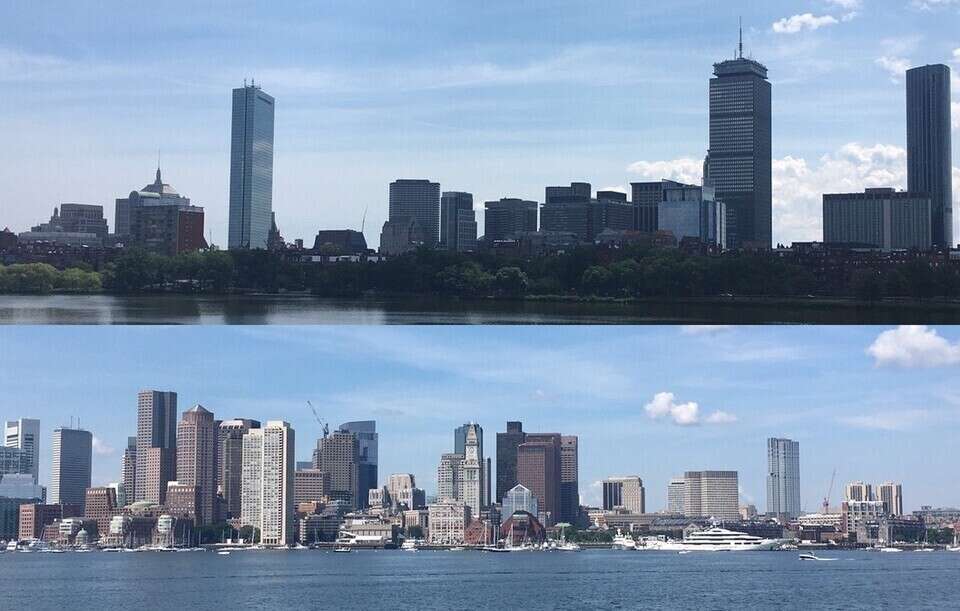 On this tour we will visit five of Boston's waterfront districts. At each stop, you will see the shoreline and skyline behind it. And you will hear the story of how both have changed over the centuries from colonial times. Like the buildings in the skyline, the land along the shoreline is man-made. Stops include the Charles River Basin, the Lost Half Mile, East Boston, South Boston, and the Central Waterfront. Join us on this journey through space and time!
PLEASE NOTE: This is a re-broadcast of a virtual tour first presented on September 26, 2020. A unique feature of this presentation is that attendees may interact with our guides by participating in a live question and answer period immediately after the program airs.
This tour is not currently available.