JONATHAN CRISOL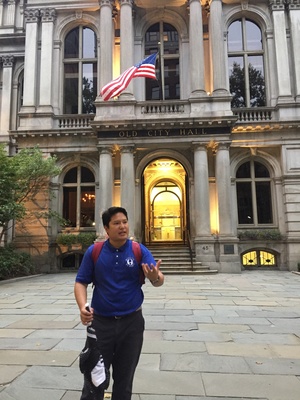 Jonathan moved to Boston in 2016 and had spent his early months looking for a way to better connect with the city. A random online query led him to Boston by Foot and into a world that resembled little of what he grew up with and was exposed to in the Philippines. What Jonathan had not realized then was that this impulsive decision to become a docent would eventually lead him down the path of cultural self-reflection. Specifically, how the idea of "Colonial mentality" has become such a crutch to every Filipino's pursuit of realizing their full potential.
In this segment of Personal Journey, Jonathan reflects on his unconventional path to becoming a docent, shares how the tours have allowed him to reframe his perspective on Colonial Mentality, and touches on its parallelisms to prevailing social issues in the United States today.
This tour is not currently available.