Leather District
Explore Boston's Leather District, nestled between South Station and Chinatown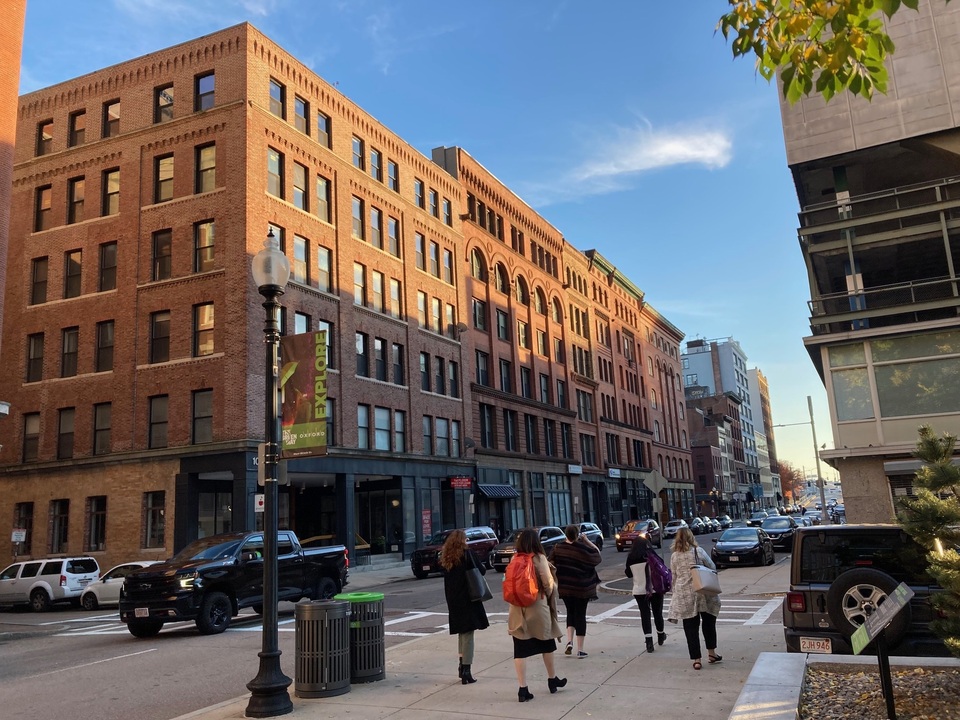 Join us to explore the rich past, present and future of Boston's Leather District, nestled between South Station and Chinatown. Once part of South Cove and largely built after Boston's Great Fire of 1872, this commercial district was the hub of New England's leather and shoe industries at the turn of the 20th century.
Walk past handsome historic brick and stone buildings, some with fanciful details honoring the cattle the leather trade depended on. We'll also introduce you to Boston's first dog catcher, celebrate America's Community Health Center movement, and salute South Street Diner, an enduring favorite of clubgoers and other night owls.
The tour begins and ends at South Station, another star of our story with an outsized impact on the fortunes of the Leather District and one of several high-rise development sites that now hover at its edge.
This tour can be scheduled as a private tour with advance notice. Call 617.367.2345 or use our private tour webform to learn more.
Starting Location
Meet your guide in Dewey Square, diagonally across from South Station entrance, corner of Atlantic Ave. and Summer Street
Finding Your Guide: All guides carry an 8×11 sign that says "Boston By Foot Walking Tours."
Nearest Accessible MBTA Station: South Station (Red & Silver Lines and Commuter Rail)
Ending Location
This tour ends in the general area of Atlantic and Beach Streets.
Nearest Accessible MBTA Station: South Station (Red & Silver Lines and Commuter Rail)