Tastings and Tales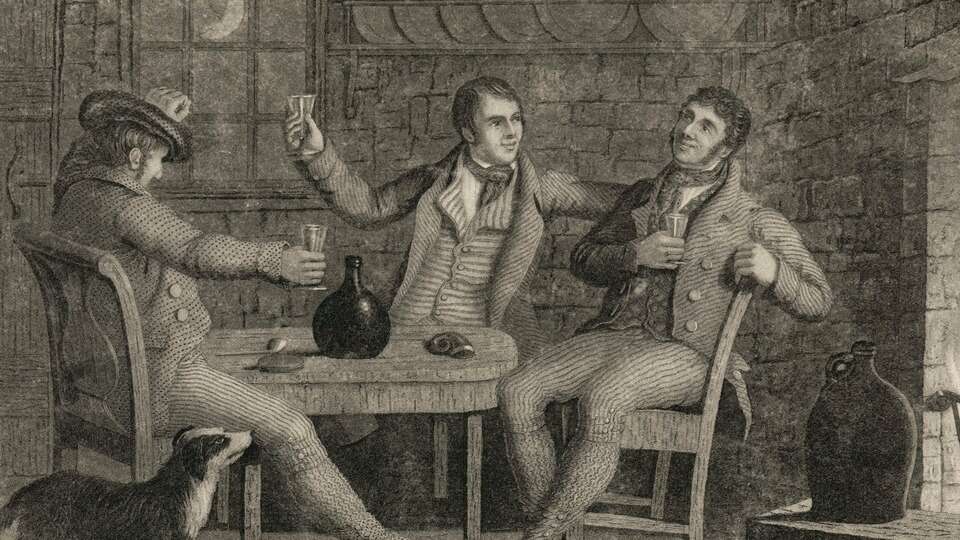 Join the storytellers of Boston By Foot to learn more about drinking in Colonial times. We offer two virtual programs to quench your thirst: A History of Booze with Cocktail-Making Lessons & Colonially Drinking.
TASTINGS & TALES: A HISTORY OF BOOZE WITH COCKTAIL-MAKING LESSONS
History doesn't have to be dry and there's no better way to celebrate that than a presentation on the history of booze! Join Boston By Foot docents to learn all about habitual tipplers, Ice Kings, Samuel Adams the brewer and George Washington the distiller. When you register, you'll receive a list of ingredients to add to your next Instacart and Drizly order to follow along and learn how to make a few different classic cocktails. As always, learn liberally but drink responsibly.
TASTINGS & TALES: COLONIALLY DRINKING
You joined our guides to learn more about drinking in Colonial times, the popularity of rum, the Ice King and George Washington's complicated relationship to booze. Now our guides introduce you to some of the most popular proto-cocktails made in the early years of our country's history. Judge Samuel Sewell greeted each day with a Syllabub, punchbowls were all the rage, and John Hancock caused a riot over Madeira wine. You'll learn a new way to enjoy cider and how to make a refreshing switchel, just in time for the heat of summer.
This tour is not currently available as a private tour.