THE BEST OF BRUTALISM
On-Site, Online, On Foot!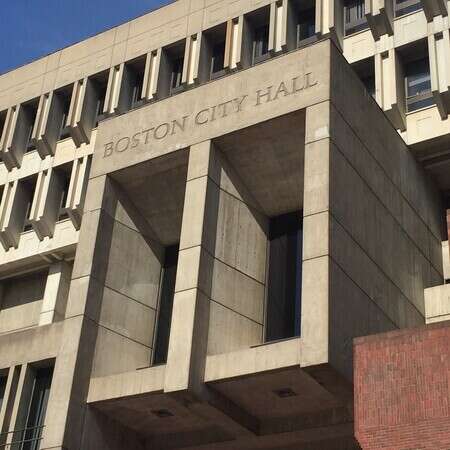 What pops into mind when you think of a Brutalist building?
a) So modern, so noble; let me grab my camera
b) Yikes, that's something straight out of my worst dystopian nightmare
c) Don't know much about it, but I'd love to learn
If you answered a, b OR c, join our guides for an On-site, Online, On Foot experience to explore five iconic Brutalist buildings (including the only Le Corbusier-designed structure in North America). During the 1960s Boston became a powerhouse for Brutalism in America. Nowhere in the U.S. was concrete used in more numerous and diverse cultural, corporate, religious, academic, and civic projects. This tour will highlight the history and architectural importance of Brutalism and its role in our beautiful city. Join Online while our guides are On-Site to learn more.
PLEASE NOTE: This is a re-broadcast of a virtual tour first presented on August 1, 2020. A unique feature of this presentation is that attendees may interact with our guides by participating in a live question and answer period immediately after the program airs.
This tour is not currently available as a private tour.
This tour is not currently available as a private tour.