The Rose F. Kennedy Greenway
Visit Boston's "People's Park" with lush gardens and contemporary art exhibits.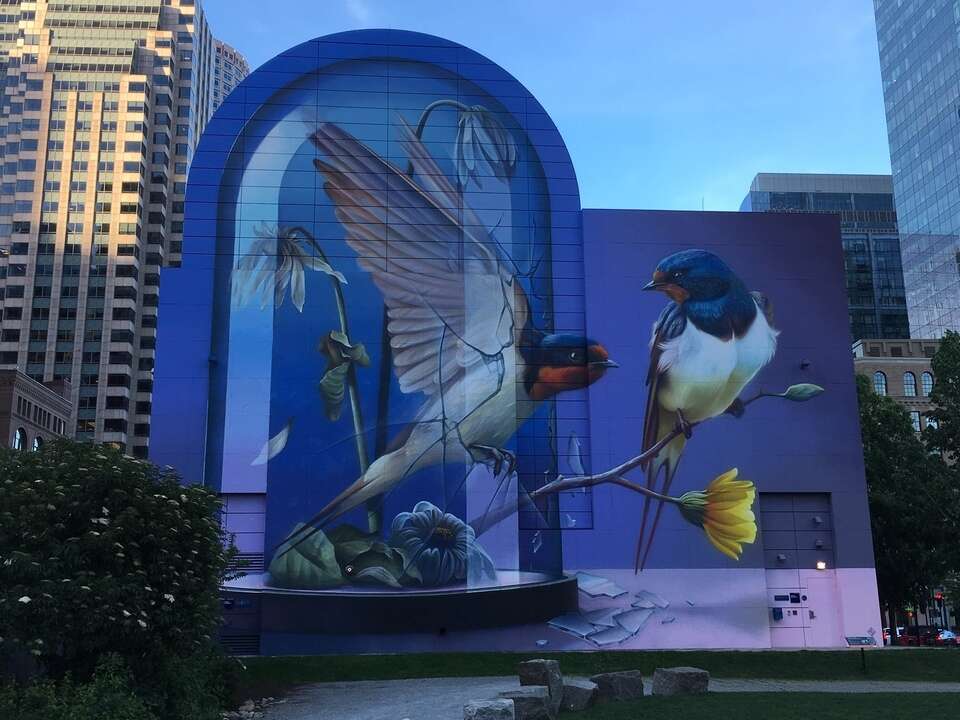 In the 1950s, construction of the Central Artery, a 6-lane elevated highway through downtown Boston, overtook a 30-acre corridor of land that displaced thousands of businesses and residents and cut off the city's North End and waterfront.
Forty years later, the Big Dig moved the highway underground, creating the rare opportunity to recover this land and transform it into a new civic space for all to enjoy – the Rose Fitzgerald Kennedy Greenway.
Join us in walking the 1.5-mile Greenway, a "people's park" that annually attracts over a million residents and visitors to gather, play, stroll its gardens and experience ever-changing contemporary art exhibits.
Learn about the Greenway's evolution, its stewardship, and the extensive public planning process that shaped the use of this space and continues to influence current and future developments along the route.
This tour can be scheduled as a private tour with advance notice. Call 617.367.2345 or use our private tour webform to learn more.
Starting Location
Meet your guide at the North End Parks - corner of Sudbury Street and Cross Street (near Haymarket MBTA stop).
Finding Your Guide: All guides carry an 8×11 sign that says "Boston By Foot Walking Tours."
Nearest MBTA Station: Haymarket (Green & Orange Lines)