TRIVIA NIGHT!
Multi-Guide Presentation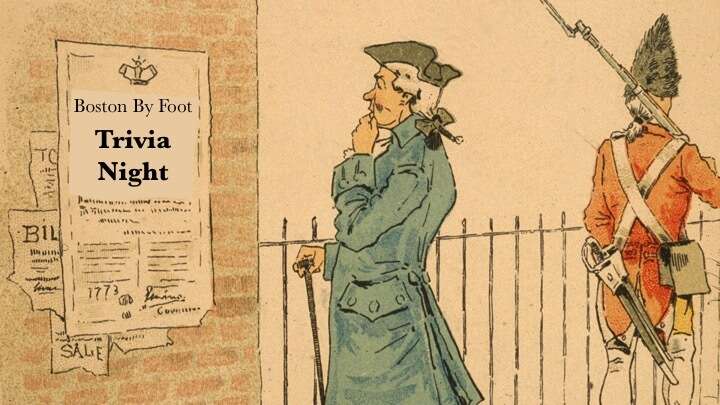 Looking for a trivia night with some local flair? Boston By Foot has created a virtual trivia game just for you!
We stay indoors through the cold Boston winter, so why not meet up virtually for a little competitive showmanship? Who knows Boston best? You're invited to show us your trivia chops in this Boston-centric virtual event.
Come with a team of your friends and study up; Boston By Foot's volunteer guides have put together a challenging selection of questions, many based on Boston By Foot tours! Please join us for a fun night in!
This tour is not currently available.