VIRTUAL CITY WALKS: INTERNATIONAL EDITION
New York City: SoHo Cast Iron Historic District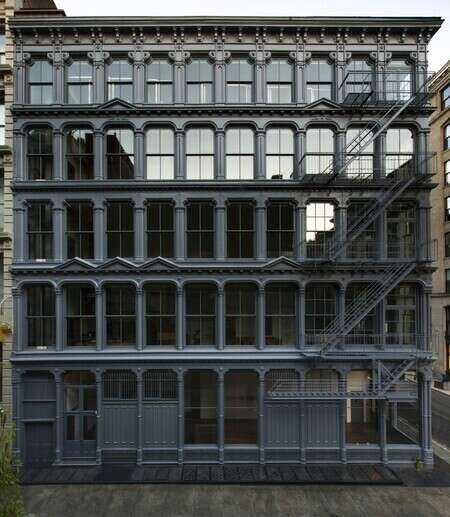 New York's SoHo neighborhood (an acronym for South of Houston Street) has a long history of inspiring New York's creative communities. Today, the same lofts that used to house manufacturing factories in the 1950s are home to photo studios, fashion houses, and art galleries. Join AIA New York I Center for Architecture with Arthur Platt, AIA for this virtual tour focusing on breakthroughs in 19th century building prefabrication, hard-fought preservation campaigns, the adaptation of manufacturing "lofts" into artists' space, and SoHo's current allure for luxury dwelling and retail. Tour sites include the Haughwout Building (a cast iron masterpiece by John P. Gaynor and Daniel D. Badger, 1857); the Little Singer Building (Ernest Flagg, 1904); 101 Spring Street (Donald Judd residence and studio, designed by Nicholas Whyte in 1870; renovation by Architecture Research Office, 2010); and XOCO 325 (DDG, 2016), a notable modern intervention approved within the landmark district. Tour hosted by Arthur Platt, AIA.
Photo courtesy of The Judd Foundation
This tour is not currently available as a private tour.
This tour is not currently available as a private tour.