VIRTUAL CITY WALKS: INTERNATIONAL EDITION
Chicago: City of Architecture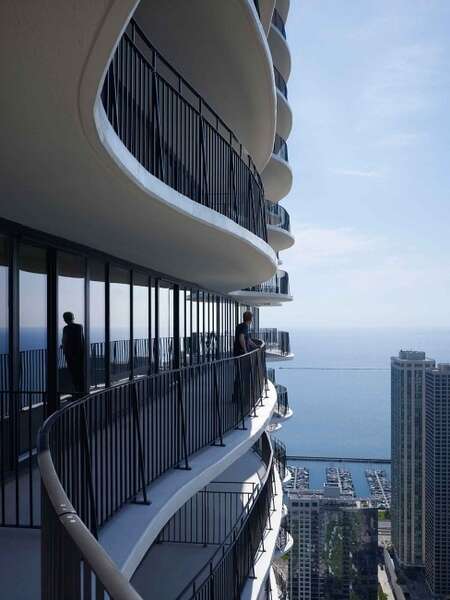 Chicago is the quintessential city of modern architecture and home to a stunning collection of skyscrapers. Take a stroll around just one block and you'll discover a century of architectural innovation. Join the Chicago Architecture Center (CAC) for a glimpse inside their tall buildings exhibition before venturing outside for a virtual walk along the Chicago River with CAC Docent Mary Jo Hoag. We'll visit Aqua Tower (2009, Studio Gang); Trump Tower (Skidmore Owings & Merrill, 2009); AMA Building, formerly IBM Building (Office of Mies van der Rohe, 1971); Marina City (Bertrand Goldberg, 1967); and the famed Tribune Tower (Howells & Hood, 1925) whose international design competition shaped the look of modern cities worldwide. Tour hosted by CAC docent Mary Jo Hoag.
Photo by Steve Hall, copyright Hall + Merrick
This tour is not currently available.