WATCHED AND WORRIED MEN
Reinterpreting the "Eames Massacre"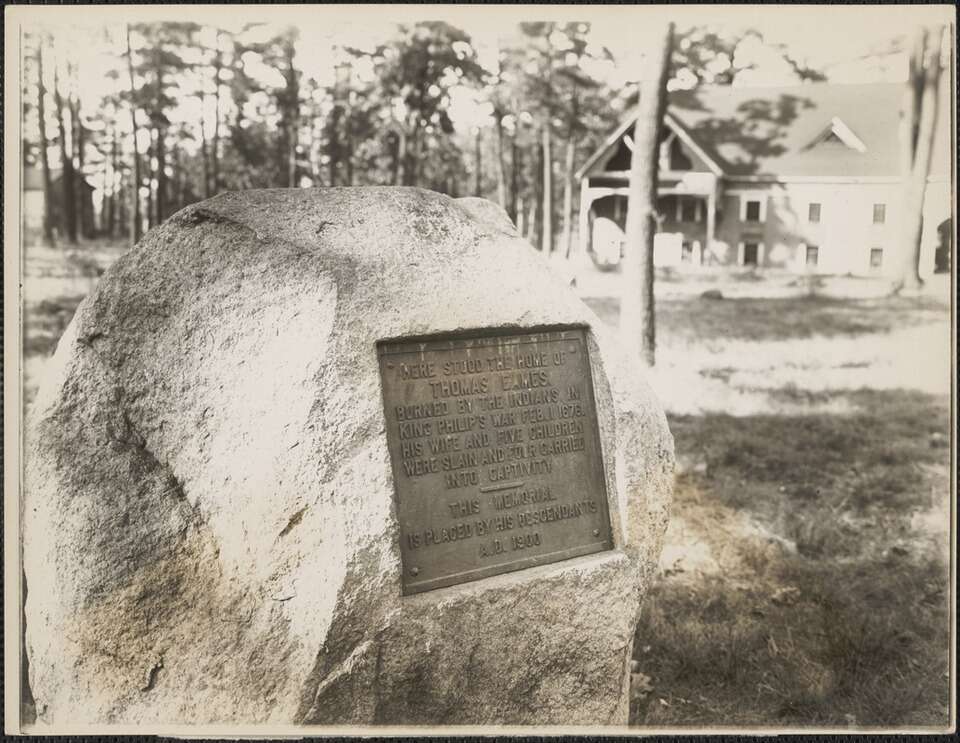 In February of 1676, at the height of King Philip's War, an altercation occurred in Framingham between the Eames family and eleven Nipmuc men. The fight resulted in the death and kidnapping of multiple members of the Eames family, and the destruction of the Eames homestead. The "Eames Massacre," as it has since come to be called, has been interpreted as one of the significant moments in Framingham's history, and the Eames family has largely been painted as the sole victims. But the truth is that this event was more complex, wide-ranging, and mutually destructive than the traditional story has led us to believe.
Framingham History Center Curator Stacen Goldman will discuss reinterpreting the story of this event in her latest web exhibit: Watched and Worried Men: King Philip's War in Framingham.
This tour is not currently available.