Community Programs
Boston By Foot is proud to work with many community organizations to connect with local residents, present our programming and further our mission. We are eager to explore building relationships, collaborations, and partnerships with groups and communities, particularly those that are underrepresented in our membership, volunteer roster, content, or current outreach. If you represent a community organization and would like to explore partnership opportunities, please contact our office.
Library Pass Program
Boston By Foot offers a library membership program that enables area libraries to acquire tour passes for distribution to their patrons. The passes give free or discounted admission on all walking tours. Contact your local library to find out if it has a Boston By Foot library membership.
If you represent a library and would like to learn more about the program, please contact our office at 617.367.2345, or info@bostonbyfoot.org.
Tour Pass Donations
As a non-profit organization, Boston By Foot is pleased to consider ticket donation requests for other non-profit organizations' silent auctions, raffles or other fundraising programs. Organizations must have a 501(c)(3) designation. We are not able to donate to individuals or religious organizations. Requests are accepted year round and reviewed on a monthly basis. We regret that we cannot honor all of the many requests we receive. Please contact our office to request a donation.
EBT Card to Culture Program
The EBT Card to Culture program is a collaboration between Mass Cultural Council and the Department of Transitional Assistance that breaks down the financial barriers to cultural programming.

All tour tickets are $1 for EBT Card holders. Advance registration required. Enter the first six digits of your EBT card number into the discount code box at checkout. Limit four tickets per order.

See the full list of participating organizations offering EBT, WIC, and ConnectorCare discounts.
Massachusetts Teacher Association Discounts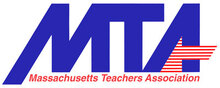 Massachusetts Teacher Association members receive a $2 discount on our regularly offered tours. Limit 2 per MTA member card per tour. Tickets must be purchased in advance to receive the discount. Please contact the Boston By Foot office or consult your MTA materials to learn the discount code.
Learn more about the Massachusetts Cultural Council's Card to Culture Program.
Boston Public School Group Discounts
Special rates are available for groups Boston Public Schools. Please contact our office to learn more.
Big Brothers Big Sisters of Massachusetts Bay

Boston By Foot wants to help "Bigs" and "Littles" explore their city together! Tickets on all regular tours are free for "Littles" when they are touring with their "Bigs." Advance registration required; please contact Boston By Foot or Big Brothers Big Sisters of Massachusetts Bay to learn the discount code.