Our History
Walking tours of Boston since 1976
Boston By Foot was founded in 1976 by architectural enthusiast Polly Flansburgh. It was her vision to create a community of passionate lifelong learners who would share their love of Boston with residents and visitors from near and far on lively walking tours throughout the city. Her inspiration and commitment to bringing Boston's architecture and history to life through vibrant storytelling are still apparent in our wide selection of guided walking tours.
For nearly 50 years, our tours have offered insights to the people, places and events that shape the city. Our mission remains vibrant thanks to a unique approach to place-based education that's volunteer-led, community-minded and always evolving.
Our Founder
Polly Flansburgh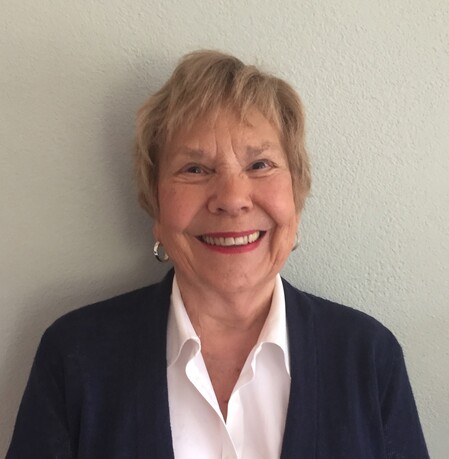 Boston By Foot would not exist without the vision and enthusiasm of Polly Flansburgh. Always an architectural enthusiast, she was inspired by the Chicago Architecture Foundation and the Bicentennial spirit sweeping the nation in 1976. With the encouragement of her husband and architect Earl Flansburgh, she founded the organization as a way to broaden public awareness of Boston's distinct history and diverse architectural treasures.
She envisioned a community of energetic volunteers with a commitment to lifelong learning who would share their passion for the city and encourage people to experience its many historic neighborhoods through guided walking tours. There were just two tours initially, including Centers of Government Old and New and Beacon Hill, and first year attendance totaled 316. Today, we have a menu of over 100 tours, including a host of regularly offered and special monthly tours, as well as Architecture Cruises presented in partnership with the Boston Society of Architects and Charles Riverboat Company. Our tours are still led by a community of active volunteers (now numbering 200+) with annual attendance surpassing 15,000.
In addition to founding Boston By Foot in 1976, Polly is an honorary member of the Boston Society of Architects and the American Institute of Architects and a Fellow of the Massachusetts Historical Society. She received a Lifetime Achievement Award from the Victorian Society of America/New England Chapter and an honorary Doctorate of Community Engagement from the Boston Architectural College.
Currently enjoying her retirement, Polly's knack for bringing Boston's past and architectural heritage to life for new generations is evident in every tour. She remains a continuing source of inspiration for all at Boston By Foot.