Become a Boston By Foot Volunteer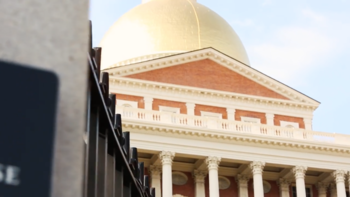 We are seeking new volunteers of all ages, backgrounds, races and orientations to share their love of Boston and help BBF tell our city's many stories! Volunteers are an essential part of who we are and what we do at Boston By Foot. Volunteers guide tours, provide marketing and social media assistance, share their enthusiasm for BBF programs and services at local events, and support each other by planning volunteer events and activities. New volunteers join a vibrant and close-knit community of over 200 lifelong learners who share a passion for one of America's oldest cities.
If you'd like to join our active community of lifelong learners, please read our volunteer role descriptions and complete our Volunteer Application for any open role. Formal education is not required to volunteer, but applicants should be self-motivated and with a desire to learn. In-coming volunteers complete an interview with a staff member followed by orientation, prior to role specific training. Volunteers do not receive compensation from Boston By Foot for hours donated.