Roxbury Highlands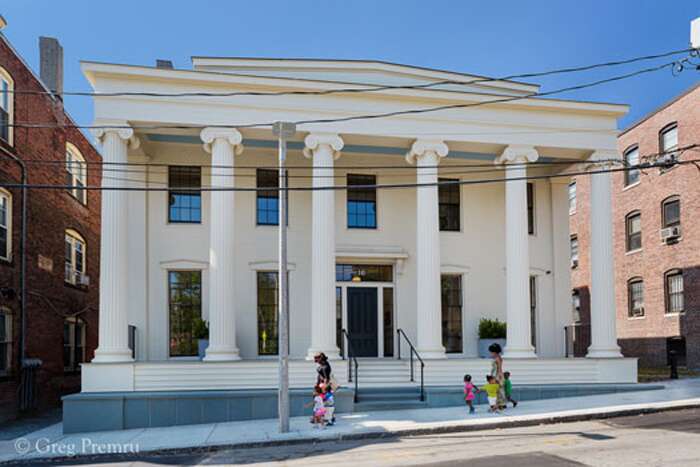 The Roxbury Highlands tour explores a remarkable neighborhood. Our tour travels through the center of colonial Roxbury: Eliot Square, where the First Church proudly stands as the oldest wooden church in Boston. The Highlands flourished in the mid-19th century as a garden suburb with many pear and apple orchards. There was even an apple named after the area – the Roxbury Russet. We will see wonderful Greek Revival and Victorian houses along our route and discuss some of the amazing individuals who called this area home including Edward Everett Hale – author of The Man Without a Country, and Louis Prang – who printed the first Christmas cards in America. Finally, we finish on top of the hill at the Roxbury Standpipe, in a lovely park which occupies the location of the Roxbury High Fort. Come explore with us!
This tour is presented in partnership with the Boston Preservation Alliance, a nonprofit organization that protects and improves the quality of Boston's distinct architectural heritage through advocacy and education.
This tour is not currently available as a private tour.
This tour is not currently available as a private tour.
Starting Location