Virtual Archives
Virtual‌ ‌City‌ ‌Walks:‌ ‌International‌ ‌Edition‌
Monday, December 21, 2020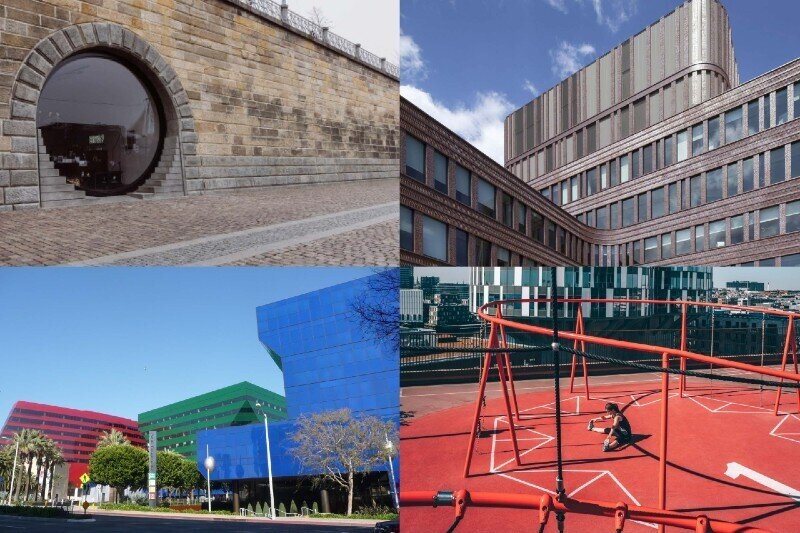 Travel overseas this winter without your passport!
Join six of the world's leading architecture organizations in Chicago, Boston, Prague, New York, Los Angeles and Copenhagen as they team up to bring you a virtual glimpse into surprising historic and contemporary icons. Tour a different city each Saturday (January 30 - February 27) and meet some of the architectural experts and local guides who know their cities best.
This six-part series is sponsored by the Association of Architecture Organizations (AAO), in collaboration with program partners the Danish Architecture Center, Chicago Architecture Center, Boston By Foot, CAMP (Prague), AIA New York/Center for Architecture, and the Los Angeles Conservancy.
All sessions will be held via Zoom, and are available for purchase as a six-session package only. All sessions meet from 12:00pmEST-1:00pmEST.
Please note that if you plan to purchase tickets for someone else, Eventbrite sends automated emails to all registrants immediately. If you intend to give Virtual City Walks as a gift this holiday season, please contact mfichtner@architecture.org for assistance before proceeding.
VIRTUAL CITY WALKS:‌ ‌International‌ ‌Edition‌ ‌
Saturdays‌ ‌January‌ ‌30 ‌-‌ ‌February‌ ‌27,‌ ‌2021‌
12.00pm‌ ‌-‌ ‌1.00pm‌ ‌(Eastern‌ ‌Standard‌ ‌Time)‌
SERIES SCHEDULE
IMPORTANT CALENDAR UPDATE: In light of recently enacted COVID-19 restrictions across Denmark, the Virtual City Walk tour of Copenhagen on January 23 must be postponed to a later date. Part of the Danish government's support package to cultural organizations requires that all public programs be suspended until DAC can reopen to the public. Rest assured, we have every intention of including Copenhagen in this six-city tour package. If timing works out, the Copenhagen tour will be offered on Saturday, March 6. If Denmark's restrictions are still in place in early March, then we will work to find a suitable make-up date in the spring as a one-off tour. So, the six-city tour package will now begin with a tour from the Chicago Architecture Center on Saturday, January 30, and will continue each Saturday through to February 27. We will notify you when the Copenhagen tour can take place, and certainly you will be getting that tour as part of this six-city package. Thank you all for your patience and understanding.