Training Announcements
Boston By Foot Provides Training to UUUM Youth Guides
Thursday, July 18, 2019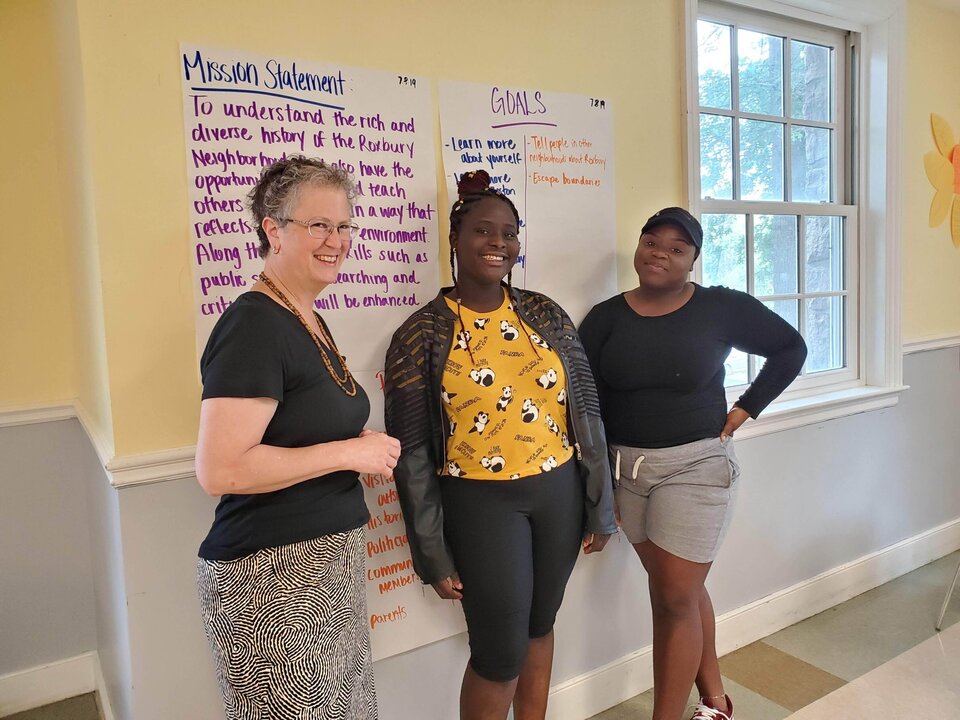 Boston By Foot was recently invited to provide training to the youth tour guides of the Unitarian Universalist Urban Ministry (UUUM) in Roxbury.
On July 17th, BBF Docent Terri Evans led a session on how to craft an engaging tour, and gave practical tips on leading tours. These youth-led UUUM tours are scheduled to begin in August of 2019.
We invite our friends and members to support the Roxbury Youth Historical Tour Program:
The Unitarian Universalist Urban Ministry is proud to present the Roxbury Youth Programs Historical Tours. Please join our youth as they lead you on a tour of the historic Elliot Square neighborhood in Roxbury. Tours take place on most Saturdays and are approximately 60-minutes long. Please sign up using this link. If you have any questions or concerns please send an email to tours@uuuum.org.