Training Announcements
New Guides Complete Spring Training Program
Tuesday, May 1, 2018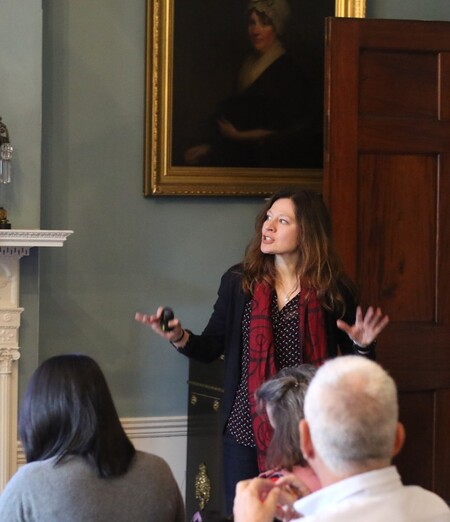 The annual Boston By Foot Spring Series Training Program began on March 24th as our guides-in-training arrived at the BBF office ready to begin their journey toward becoming a tour guide. After six weeks of hard work, the training program came to an end on April 28th as our 24 future guides took their final exams.
The training series kicked off with a welcome address delivered by Exectuive Director Samantha Nelson who pointed out the high caliber of this year's GIT class. The 42nd entering class features a number of athletes, philanthropists, educators, historians, and architecture enthusiasts, to name only a few of their strengths.
The first lecture of the series was delivered by Robert Allison, vice president of the Colonial Society of Massachusetts and a Professor of History at Suffolk University. His talk focused on the early colonial history of Massachussetts and Boston's role in fostering the American Revolution. Several key historical events were brought to life by Allison's engaging speech, including the lives of the early Puritan settlers and the riots surrounding the Stamp Act of 1765.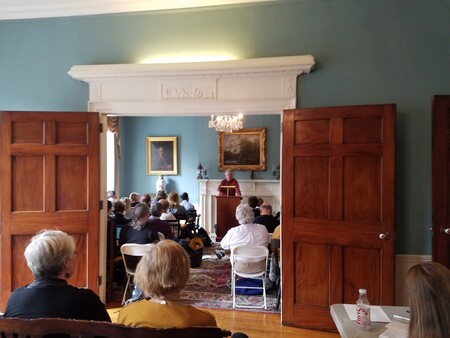 The GITs then got to hear from Dina Vargo, a seasoned BBF guide who spoke about key architectural styles in Boston and also provided anecdotes regarding her own experience in becoming a guide. Dina highlighted the fact that no matter how much the GITs learn during the Spring Series, there is always more history to discover, especially here in Boston. After meeting with their group leaders and taking part in discussions, the GITs hit the streets to take the Road to Revolution tour, a BBF classic.