Back Bay's Victorian Architecture
Delight in the elegant homes and architectural marvels of Victorian Back Bay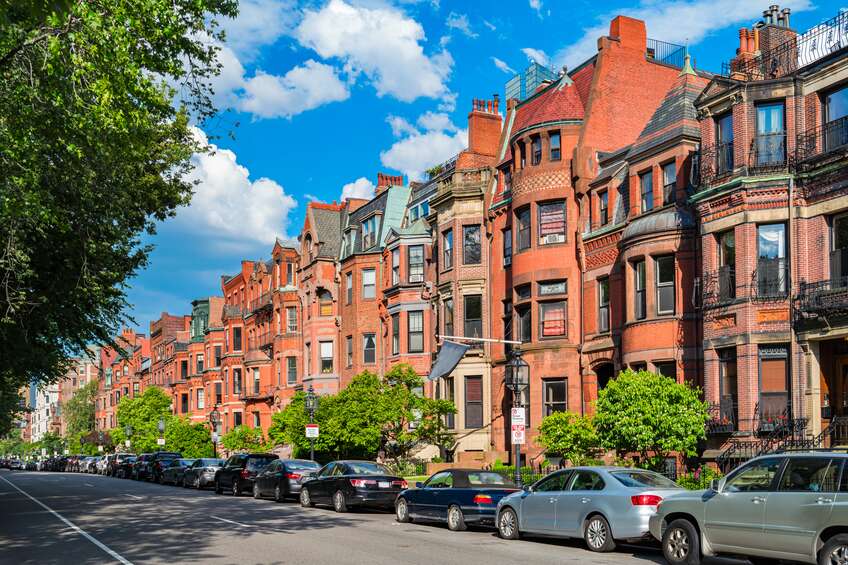 On this guided tour, explore how Boston's back bay was filled in to become one of the United States' richest collections of art and architecture.
The treasures of this Back Bay tour include Trinity Church, the Boston Public Library, Old South Church and grand Back Bay townhouses.
Walk back in time to uncover splendid examples of Victorian architecture.
This tour can be scheduled as a private tour with advance notice. Call 617.367.2345 or use our private tour webform to learn more.
Starting Location
Meet your guide in Copley Square, on the steps of Trinity Church that face Dartmouth Street.
Finding Your Guide: All guides carry an 8×11 sign that says "Boston By Foot Walking Tours."
Nearest Accessible MBTA Station: Copley (Green Line)
Ending Location
This tour ends in the general area of the John Hancock Building.
Nearest Accessible MBTA Stations: Copley (Green Line) and Back Bay (Orange Line & Commuter Rail)