Boston Reborn: After the Great Fire of 1872
Urban Development Series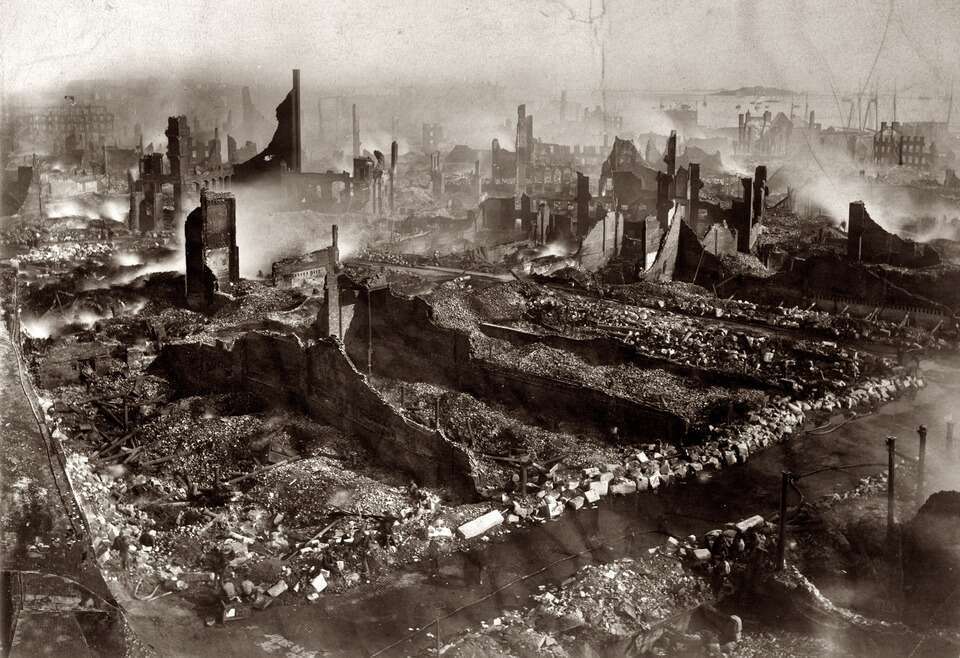 Join us on a 90-minute walking tour exploring the city's rebirth after the Great Fire of 1872. Follow the route of the progression of the Great Fire, a disaster in Boston's commercial district that proved more costly than the legendary Chicago Fire the year before. Hear how the city's architectural design contributed to the spread and speed of the devastating conflagration, and learn how these fires reformed our fire prevention policies in America.
This tour can be scheduled as a private tour with advance notice. Call 617.367.2345 or use our private tour webform to learn more.
Starting Location
Meet your guide at 100 Summer Street, Boston (by Long's Jewelers).
Finding Your Guide: All guides carry an 8×11 sign that says "Boston By Foot Walking Tours."
Nearest Accessible MBTA Stations: Downtown Crossing (Orange & Red Lines) and South Station (Red & Silver Lines)
Ending Location
This tour ends in the general area of the Wigglesworth Building, 89-93 Franklin Street.
Nearest Accessible MBTA Station: Downtown Crossing (Orange & Red Lines)