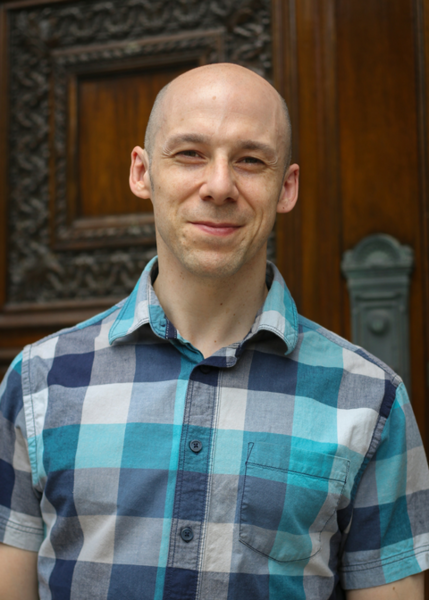 Kurt Morris
Originally from Indiana, Kurt has been living in Boston for the past nine years. As a historian, Kurt has been working in libraries and archives for over a decade and therefore is no stranger to Boston's fascinating history and has been giving tours with Boston By Foot for three years. Keep reading to learn more about Kurt!
What attracted you to being a tour guide?
I love history and enjoy sharing that knowledge with others. I've worked primarily at The Mary Baker Eddy Library. We house the papers of Mary Baker Eddy, who founded The First Church of Christ, Scientist, whose headquarters are located in the Back Bay. As an archivist, it's my job to help others who want to access the collections as well as answer queries from patrons, which sometimes includes employees of the Church. As of late my work has consisted of doing special activities--which include an annotated chronology of Eddy's life and organizing a scanning project of tens of thousands of pages of old records. It's simplest to say that I spend the majority of my time looking at old documents--some only 20 years old but others that are 200 years old!
What is your favorite tour memory to date?
I gave a tour to a bachelorette party last year. At first I thought they were going to be obnoxious or not pay attention. But they really got into it, sked good questions, and laughed a lot. At the end of the tour they gave me a bracelet that said "Team Bride" and took my picture with the bride-to-be.
Do you have a favorite building in Boston?
It's a toss-up between Boston Light and Fort Warren. I love going out to the Harbor Islands and having a different view of the city from Boston Light. The lighthouse dates back to 1783 and is the second oldest working lighthouse in the United States. It's a great place to go for an afternoon on a warm summer day! Fort Warren is also a hidden treasure that is full of history. How many tourists think of visiting Boston and going to a pre-Civil War fort on an island?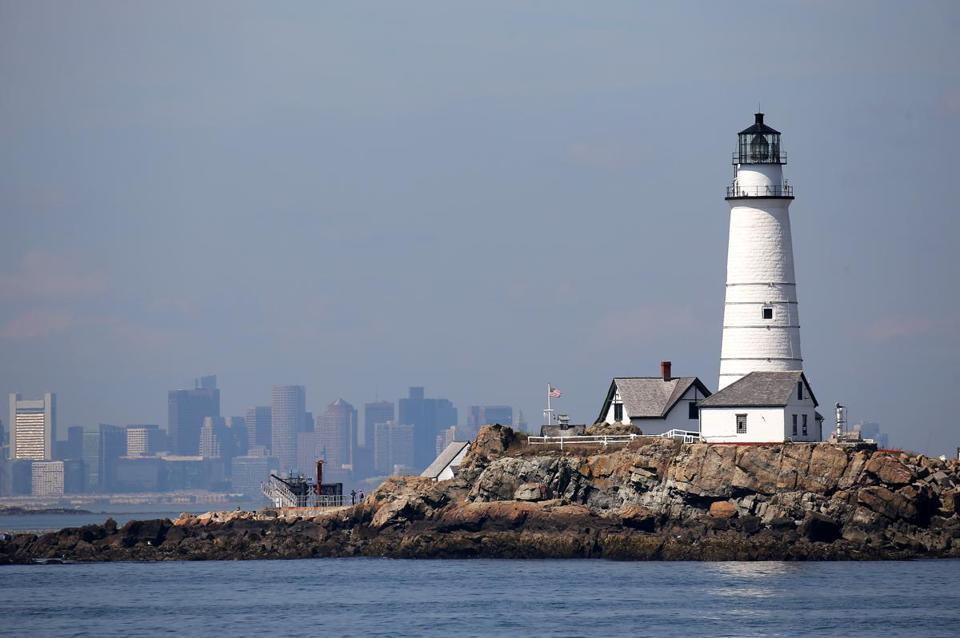 Why do you enjoy being a Boston By Foot tour guide?
I've tried volunteering many places over the course of my life, but it wasn't until I started giving tours with BBF that I realized, "Oh wow--I guess this is my 'thing.' I'm good at this and really enjoy it!" It's been nice to also have that validated by my friends and family, too, when they come on tours. I tell visitors on my tours that I'm pretty much all history all the time since my day job is in an archives and on weekends I give historic tours. So please come on my Dark Side tours! I promise you a fun, interesting tour with some occasional dad jokes.