Dams, Bridges & Locks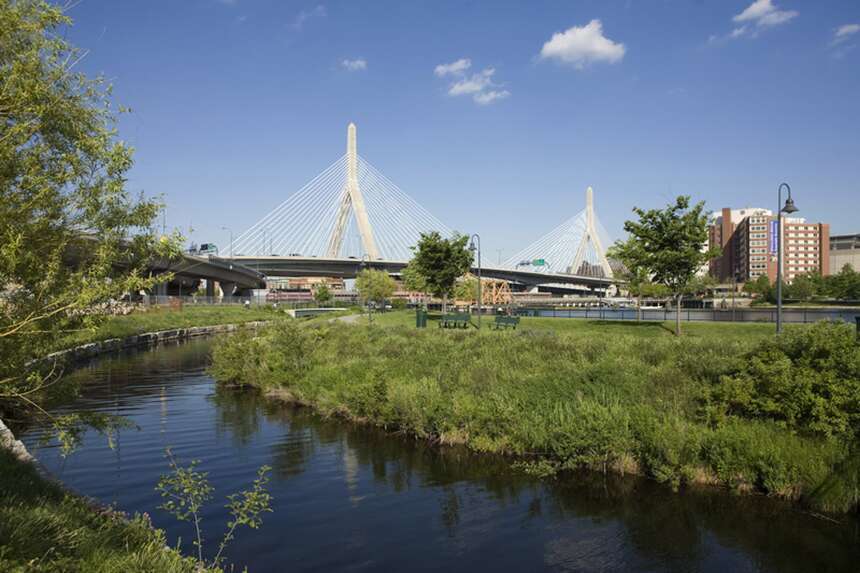 Take a journey of discovery exploring the new open spaces along the lower Charles River. A hub of transportation and recreation, this area has experienced several cycles of dramatic change resulting from the construction of bridges and dams, the expansion of Boston, and the Big Dig project.
From the tidal estuary of the Charles through the mudflats of Millers River, this unique tour traces the evolution of the lost half-mile and the reshaping of Boston. Dams, railroads, bridges, and highways have closed off this area until the recent creation of incredible public parks and recreation space. This tour will also feature a walk over the new North Bank Pedestrian Bridge connecting Cambridge and Charlestown.
On this tour you will discover the artifacts left behind, examine up close the bridges and dams spanning the Charles River, and see the reclamation of land once dominated by the railroads of the 19th century while the upper basin developed in the tradition of Frederick Law Olmsted with Charlesbank, the Cambridge Esplanade, and the Boston Embankment.
The views on this tour are unique and spectacular. We will see all the nooks and crannies people drive past, but never get out and explore.
We will walk over bridges, under expressways, over railroads, and on top of movable locks. Whether you are an explorer at heart, a fan of landscape architecture, a history buff, or have an interest in engineering, there's something on this tour for everyone.
This tour can be scheduled as a private tour with advance notice. Call 617.367.2345 or use our private tour webform to learn more.
Starting Location