East Boston
Maverick Square and Beyond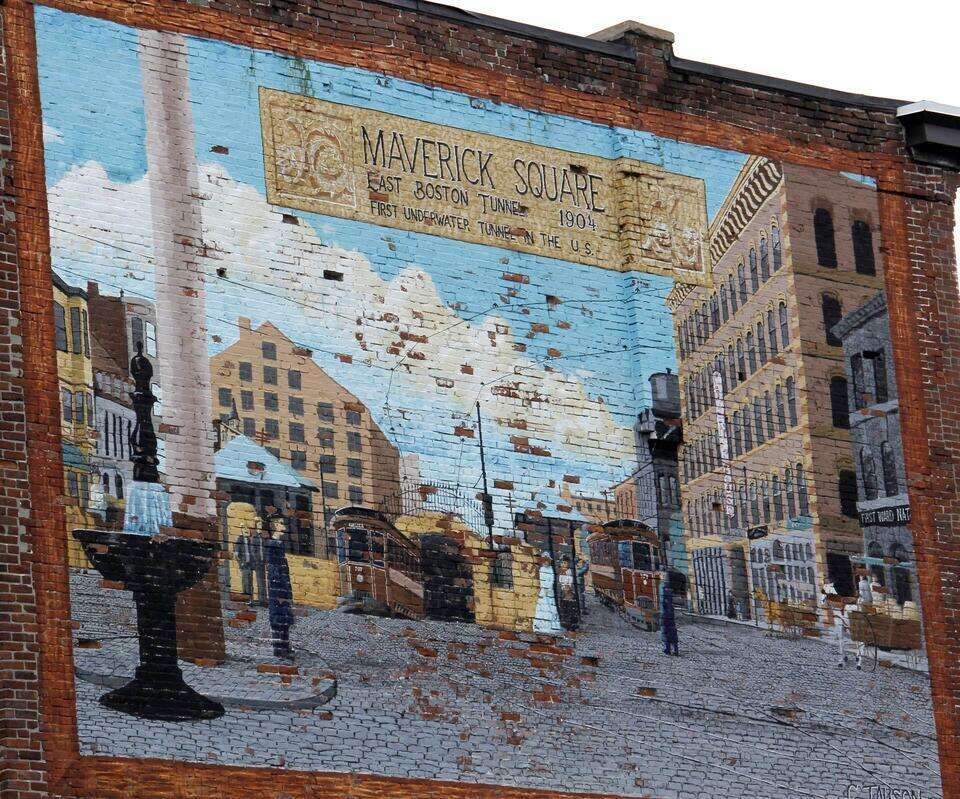 This tour is presented in partnership with the Boston Preservation Alliance, a nonprofit organization that protects and improves the quality of Boston's distinct architectural heritage through advocacy and education.
Discover East Boston's rich history and dynamic present by exploring the neighborhood of Maverick Square, East Boston's oldest commercial center. Trace its roots back to Noddle's Island and learn how the East Boston Company created a planned community that became today's vibrant and diverse East Boston.
This tour will examine the built environment, from the street grid laid out in 1833 to the new developments sprouting up along the waterfront, to get a sense of the people and forces that have shaped East Boston over the years. We'll discuss the crucial role of the waterfront, from its famed shipbuilding industry and extensive port facilities, to its contribution to East Boston's proud immigrant heritage. As we leave the waterfront, we'll take a look at commercial establishments catering to old and new immigrants alike, as well as current and former municipal facilities like the Theodore Lyman school, recently nominated for the National Register of Historic Places, and the Maverick Marketplace, recent recipient of a Boston Preservation Alliance Award for its renovation from a long vacant Public Welfare building to a successful small business incubator. We'll discuss housing like the award winning Maverick Landing mixed income development and churches like Most Holy Redeemer, built by renowned church architect Patrick Keely as East Boston's first Roman Catholic church. We'll encounter the many different modes of transportation that have shaped the development of East Boston, from the ferries that first brought people to the island, to the subway and vehicular tunnels that opened the area up in the twentieth century, as we make our way to the tour's end at the marvelous new Bremen Street Park across from the Airport T station.
This tour can be scheduled as a private tour with advance notice. Call 617.367.2345 or use our private tour webform to learn more.
Meeting Location