Boston Common and the Public Garden
Greenspaces Tour Series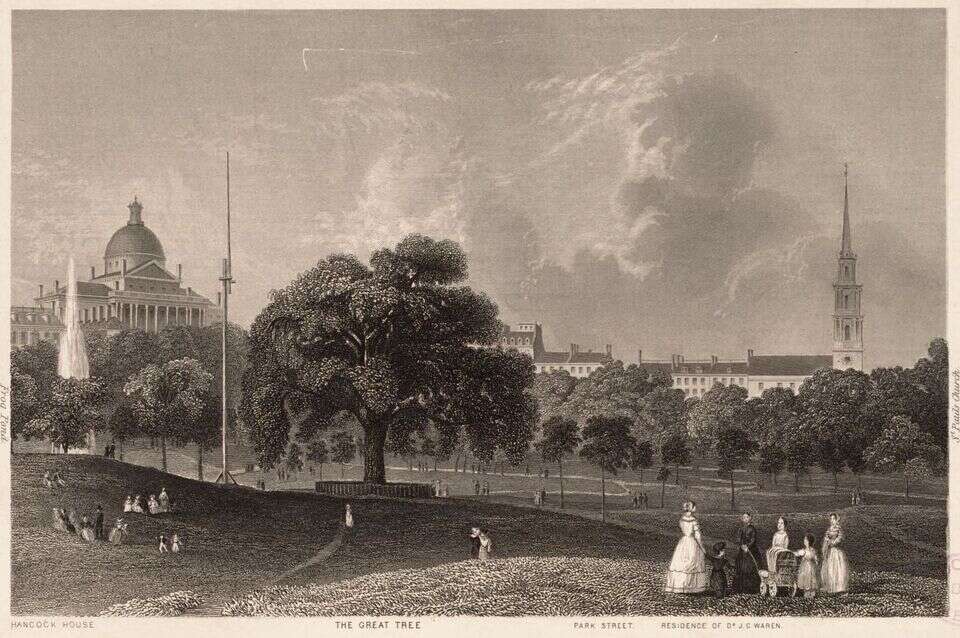 This tour includes two unique parks: Boston Common and the Public Garden. As we stroll through them let our guides tell you all about the history of each park. In 1634 the Town of Boston set aside the Boston Common as common land and it is the oldest public green space in any American city. Learn how a utilitarian location used to graze cows transformed into the urban oasis of today. By 1838 attempts to establish a botanic garden next to the Common had begun. It finally took shape as the nearby neighborhood of Back Bay was constructed. There are more than 100 varieties of trees here, all are winter-hardy given the harsh New England winters. Both parks contain significant works of public art that also help tell the story of these parks and the City. These early green spaces set the tone for later park building efforts and are well worth exploring.
tour terrain
TERRAIN
potential uneven surfaces and moderate inclines
This tour can be scheduled as a private tour with advance notice. Call 617.367.2345 or use our private tour webform to learn more.
Meeting Location