Bay Village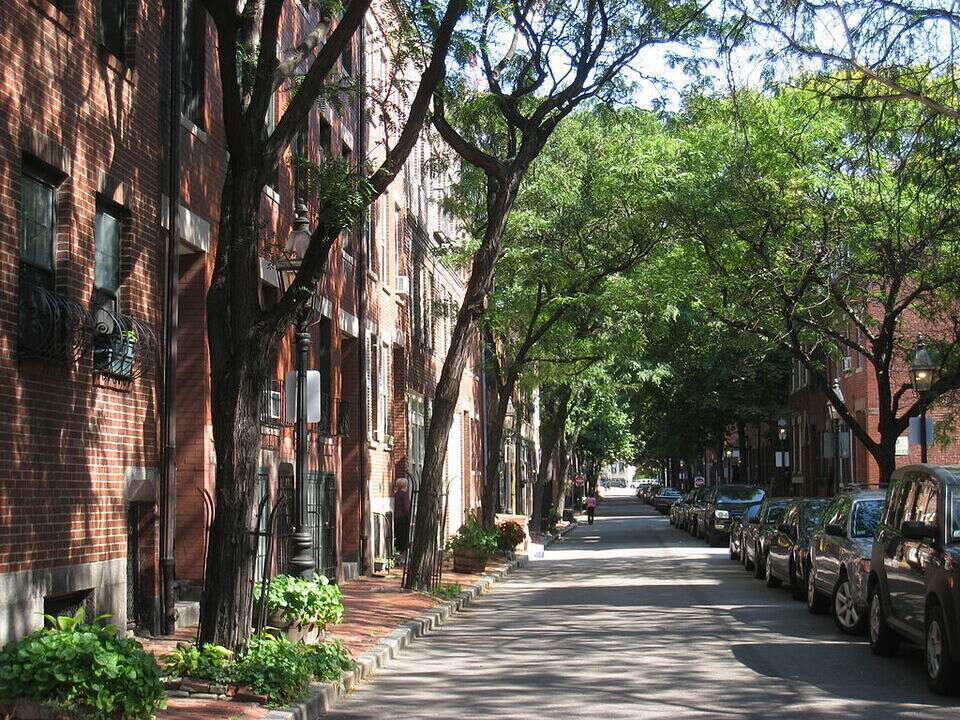 Visit one of Boston's hidden neighborhoods, an area that has maintained its residential charm amidst the surrounding city. This tour begins behind the Park Plaza Hotel, at Statler Park, overlooking the renaissance and classical revival buildings constructed on the site of the old Boston & Providence Railroad and also features the First Corps of Cadets Armory and the Pope Manufacturing Building.
Originally called the Bay Street District, Bay Village was created by the filling of the mud flats leading into the Back Bay during the 1820s and settled by artisans and craftsmen, many of whom worked on the homes of Beacon Hill and the South End. The scaled-down brick Federal and Greek Revival row houses contribute to the sense of a small community within a larger urban environment.
In the early 20th century, Bay Village was the center of the New England film industry and was known as "Hollywood East." The Cocoanut Grove, a local nightclub and former speakeasy, burned in a fire killing 492 people becoming the second worst single-building fire in U.S. history.
Explore the history and architecture of Bay Village, a small harmonious neighborhood alongside Boston's growing skyline.
This tour can be scheduled as a private tour with advance notice. Call 617.367.2345 or use our private tour webform to learn more.
Starting Location