Boston By Foot News
BBF and Liberty Fleet Join Forces for "A Sail Through Time"
Monday, September 16, 2019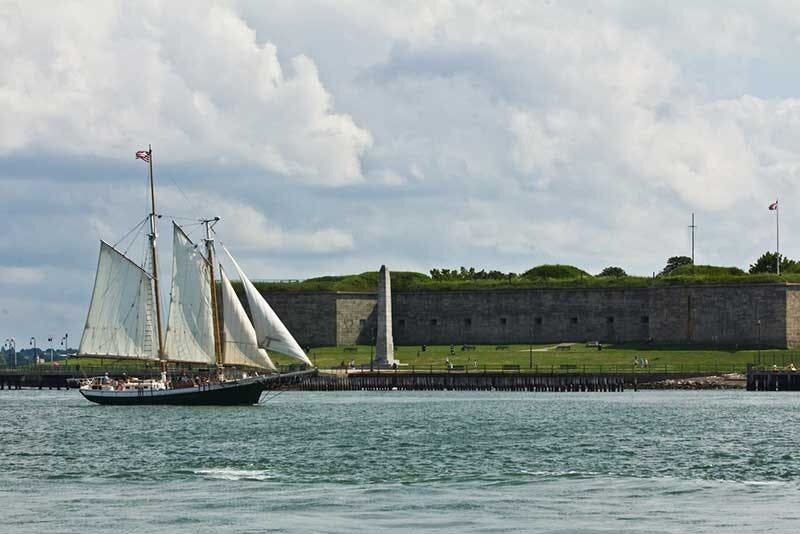 For most of Boston's history, the harbor was the center of the city, and urban life was dominated by sailing ships. Step aboard the schooner, Liberty Star, and into that era with experiences recorded by those who lived it: a mother, merchant, sailor, cook, poet, preacher, privateer, diplomat, cabin boy, and others. The cruise follows the paths of ships like the Flying Cloud, Astrea, and Columbia, exploring how their voyages shaped Boston and helped industrialize the country. Under sail, away from sirens and jackhammers, maritime history comes alive.
Depending on the weather, the 90-minute sail follows the harbor channel out to Castle Island, or the shorelines of East Boston, Charlestown, and the North End.
Dates & Times:
Saturday, September 21, 2:30 pm - 4:00 pm
Sunday, September 29, 4:30 pm - 6:00 pm
Thursday, October 3, 12:00 pm - 1:30 pm
Tuesday, October 8, 2:30 pm - 4:00 pm
Meeting Location:
The Liberty Fleet dock next to the Boston Aquarium on Central Wharf (1 Central Wharf is the address of the Aquarium and the address provided by the Liberty Fleet to find their ticket booth).
Price:
General Admission is $38 (Adult) and $25 (Children 2-12). Buy tickets here