Boston By Foot News
2018 Annual Report Now Available
Tuesday, July 30, 2019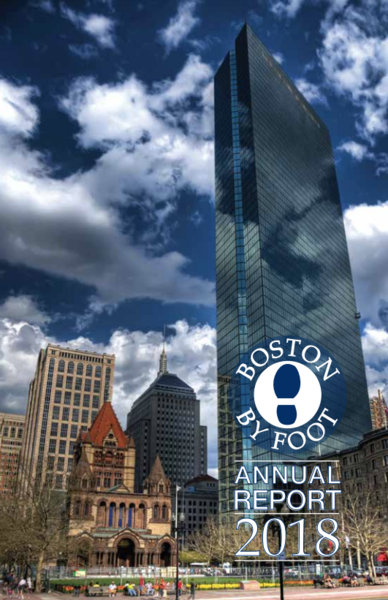 Boston By Foot recently published its 2018 Annual Report, reflecting upon its accomplishments in its 42nd year.
Over the 12-month period, 210 volunteers led 1,421 tours (Including 214 private tours). A total of more than 19,000 people participated in BBF tours during 2018.
Also in 2018, we were thrilled to be able to expand our community by adding three new individuals to our Board of Trustees, new docents during our annual spring training program and most remarkably, we were able to add to our staff. The larger staff has enabled us to foster the talents of our volunteers, which in turn enables them to develop in-depth programs and enrich the lives of the many students, visitors and residents who participate in our tours.
The 2018 Annual Report is now available on our website, and we invite everyone to take a look at all that Boston By Foot achieved in 2018.