Boston By Foot News
Become a Boston By Foot Volunteer Tour Guide!
Wednesday, February 19, 2020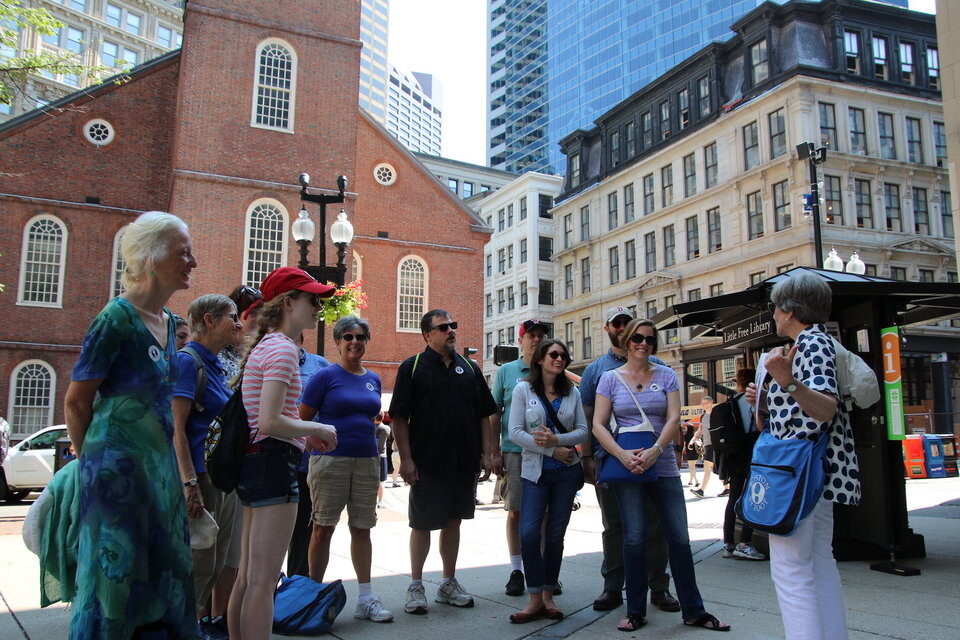 Do you Love Boston History and Architecture? Become a Boston By Foot Volunteer Tour Guide! Training begins on March 21st.
Boston By Foot is a non-profit organization dedicated to promoting public awareness of Boston's rich history and architectural heritage by offering a wide range of guided tours delivered by volunteer guides. We are seeking individuals of all ages, backgrounds, races and orientations to share their love of Boston and help BBF tell our city's many stories. New tour guides will join a vibrant and close-knit community of over 200 lifelong learners who share a passion for one of America's oldest cities. Our tours explore Boston's neighborhoods, examine the city's history, and even include an Architecture Cruise on the Charles River and Boston Harbor.
New guides complete Boston By Foot's annual training program, scheduled for six Saturdays from March 21 to April 25, 2020. Led by distinguished professionals, this course traces Boston's history and architecture from 1630 to the present and provides you with all the information you need to lead informed, insightful, and engaging tours. Applications will be accepted until the class is filled.
Please share this announcement with anyone who would be a great tour guide.