Boston By Foot News
BBF Welcomes 29 New Guides During Class of 2023 Graduation Ceremony
Tuesday, June 20, 2023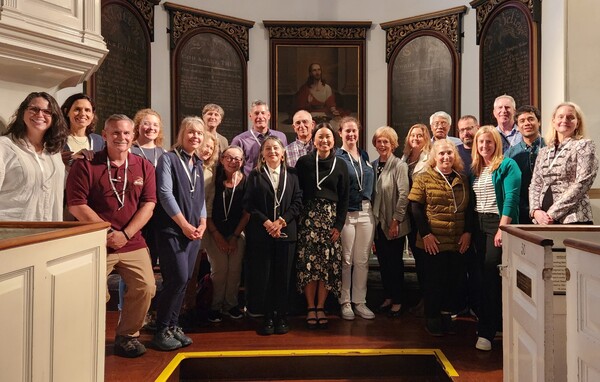 Boston By Foot recently held its graduation ceremony for its newest class of guides. The event was held on Saturday, June 17th at Old North Church in Boston's North End.
Twenty-nine new tour guides were officially welcomed into BBF's vibrant and close-knit community of over 200 lifelong learners who share a passion for one of America's oldest cities.
Each member of the Class of 2023 completed a seven-week Guide Training Program that began in mid-March.
Their training included:
Learning how to guide tours about Boston's diverse cultures, history and architecture
Inspiring discovery and appreciation of Boston
On-line learning modules on Boston history, architecture, tour guide foundations, and storytelling
In-person skills practice groups, led by experienced Boston By Foot guides
Boston By Foot demo tours showcasing tours that first-year volunteers learn
Community, camaraderie, mentorship and support
Congratulations to the Class of 2023!