Boston By Foot News
Hawkins to Participate in NAI's Interpreters with Disabilities Panel Discussion
Wednesday, May 31, 2023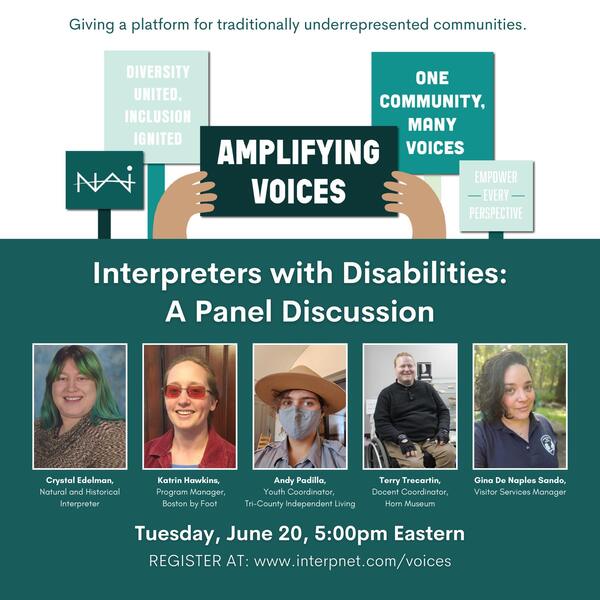 On June 20, 2023, Boston By Foot Program Manager Katrin Hawkins will participate in a National Association for Interpretation (NAI) panel discussion of accessibility topics.
The program, entitled "Amplifying Voices - A Different Perspective: Interpreters with Disabilities" will take place live via Zoom on Tuesday, June 20 at 5:00 PM EST, and will feature a five-member panel made up of interpreters and interpretive managers. All are welcome to join free of charge.
Register for this free event here
The National Association for Interpretation (NAI) is a 501(c)(3) not-for-profit professional organization dedicated to advancing the profession of heritage interpretation, currently serving about 6,000 members in the United States, Canada, and over thirty other nations.
Individual members include those who work at parks, museums, nature centers, zoos, botanical gardens, aquariums, historical and cultural sites, commercial tour companies, and theme parks. Commercial and institutional members include those who provide services to the heritage interpretation industry.