Ben Franklin: Son of Boston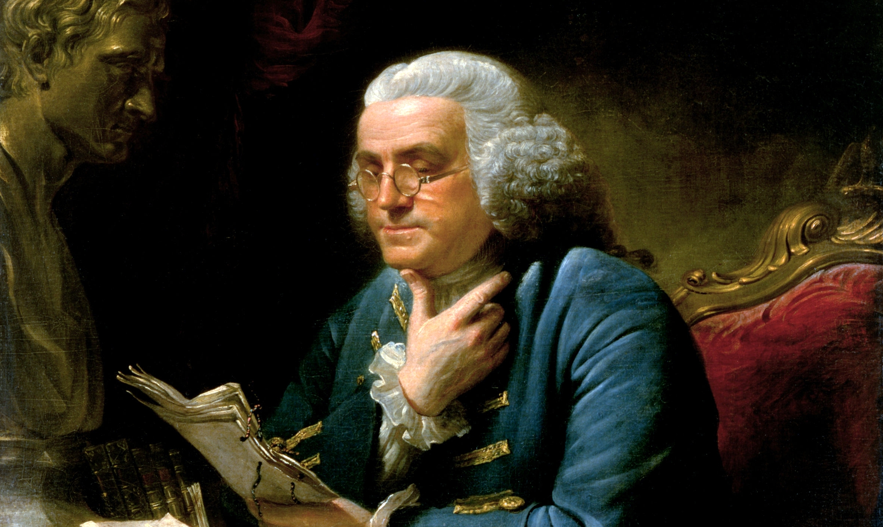 Celebrate the life of Benjamin Franklin on this guided walk along his homes and haunts in Colonial Boston.
Born in Boston, he came of age in Philadelphia, and was the darling of Paris. His legacy is without measure. He was one of America's leading scientists, inventors, diplomats, humorists, and statesmen.
Uncover stories of Benjamin Franklin's many inventions, his civic and educational impact, and his roles in the founding of the United States.
This tour can be scheduled as a private tour with advance notice. Call 617.367.2345 or use our private tour webform to learn more.
Starting Location
Meet your guide in the plaza at School and Washington Streets, between Walgreens and the Irish Famine Memorial in Downtown Crossing.
Finding Your Guide: All guides carry an 8×11 sign that says "Boston By Foot Walking Tours."
Nearest Accessible MBTA Station: State (Blue & Orange Lines)
Ending Location
This tour ends in the general area of Union and Hanover Streets (Haymarket)
Nearest Accessible MBTA Station: Haymarket (Green & Orange Lines)