Longwood & Cottage Farm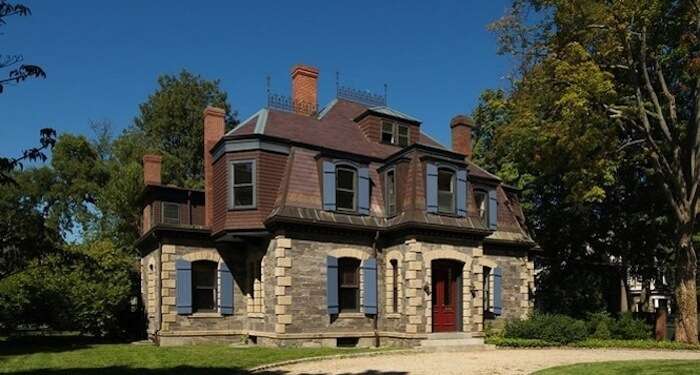 See two of Brookline's most delightful neighborhoods. Longwood and Cottage Farm provide a quiet, bucolic setting apart from its urban borders. This walking tour showcases a remarkable collection of romantic English country style cottages and picturesque churches.
Founded by two families, the Sears and Lawrence families, as places where they and their friends could live, these two historic districts boast beautiful homes, several 19th century churches, and a surprise or two, such as one of the first International Style homes built in the Boston area, and the home of the subjects of one of the most well-loved paintings at the Museum of Fine Arts
The Longwood and Cottage Farm historic districts span some 119 acres and are comprised of sophisticated suburban homes and cottages designed in the Gothic Revival, Mansard, Queen Anne, and Georgian Revival architectural styles.
This tour can be scheduled as a private tour with advance notice. Call 617.367.2345 or use our private tour webform to learn more.
Starting Location