South End
Join Boston By Foot and the South End Historical Society for the ultimate "Outside-In" South End Tour package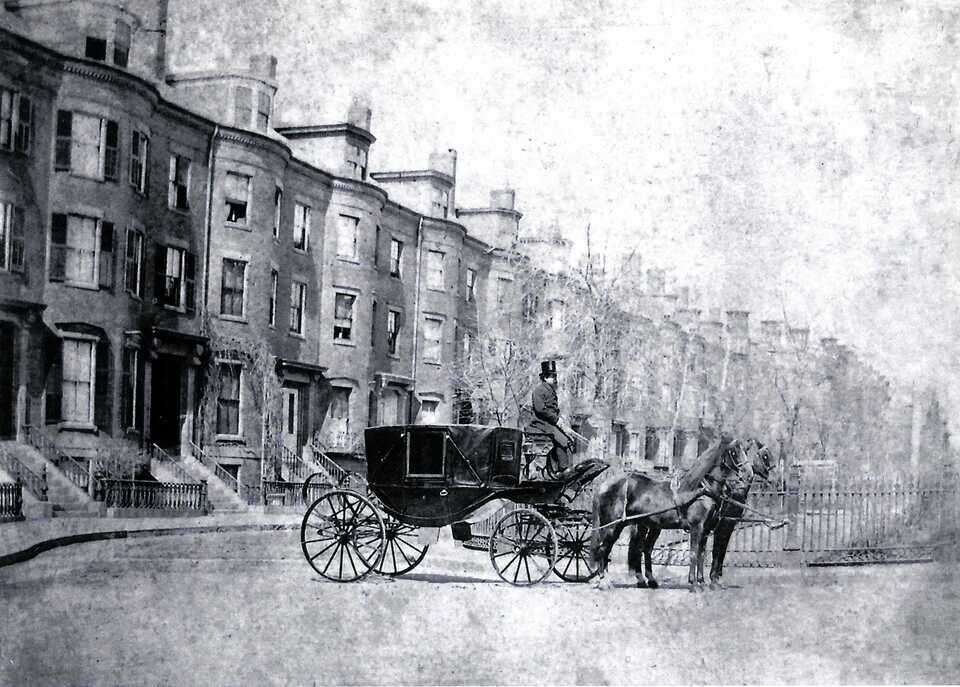 Join Boston By Foot to explore one of the most vibrant neighborhoods in Boston! The South End was Boston's first big land-making project designed for new housing for Boston's growing upper class. It is based on an English plan, with lovely parks and squares framed by rows of houses. The layout and early South End homes were inspired by Charles Bulfinch, the great architect of the Massachusetts State House.
In the 19th century, the waters of the South Bay gave way to new land for Boston. The South End was envisioned to be the finest of neighborhoods and its grandeur can still be experienced. One of the largest collections of Victorian architecture in the country, the latter parts of the 1800s brought a wonderful array of brick row houses of many different architectural styles to the South End.
After Back Bay provided a newer and more fashionable place to live, the South End evolved into an area occupied by many different immigrant groups. Major institutions, like the Cathedral of the Holy Cross and Boston City Hospital, came into the South End to serve these new populations. Now known for its wonderful restaurants, funky boutiques, artist lofts and theaters, there is so much to see and explore in this neighborhood.
This tour can be scheduled as a private tour with advance notice. Call 617.367.2345 or use our private tour webform to learn more.
Starting Location