Fort Point Channel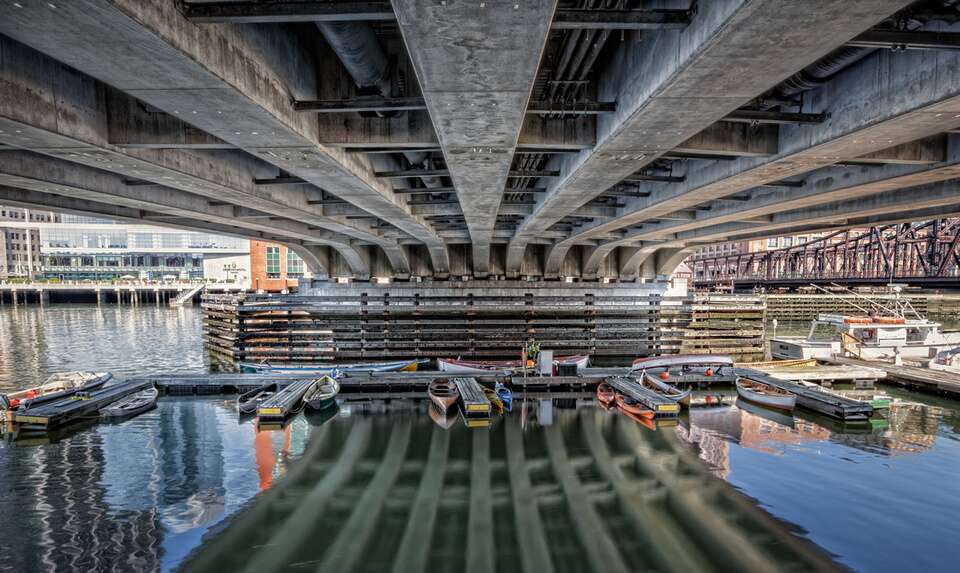 Explore the engineered world of Fort Point Channel. On this tour of discovery, you will experience the history and engineering marvels of this industrial waterway that has become the centerpiece of this neighborhood's revival.
Fort Point Channel was the most difficult undertaking of the Central Artery/Tunnel Project - the I-90 extension. Since then, the Channel experienced great change. Cleaner water, parks, public docks, hotels, and restaurants have appeared among the historic bridges, buildings, and Gilette's 30MG/day cooling system.
This tour focuses on the Channel itself from how it came to be through the activities of the Boston Wharf Company, South Station development, the Central Artery/Tunnel Project, and recent activation efforts. It will feature the workings of its three remaining historic bridges, plus the memories of the Mt. Washington, the rolling bridges at South Station, and the ambitious cofferdam.
This team of guides has led many tours along the Charles River, down the Greenway, and through Boston's downtown infrastructure and are proud to debut this tour of Fort Point Channel. Prepare to walk from one end to the other and see this area like you have never seen it before!
This tour can be scheduled as a private tour with advance notice. Call 617.367.2345 or use our private tour webform to learn more.
Meeting Location