The Ladder Blocks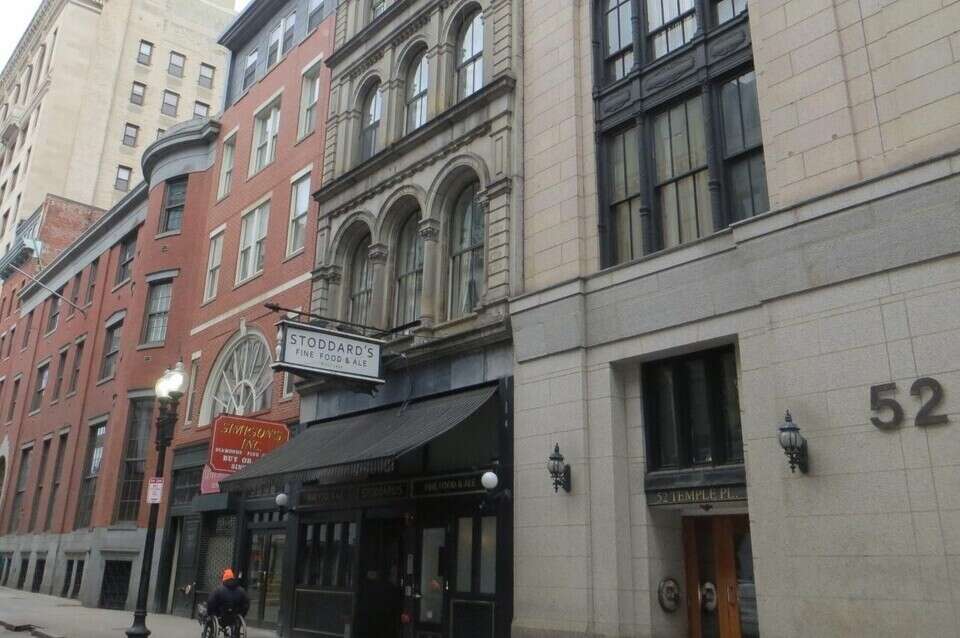 Boston's Ladder Blocks are bounded by Washington and Tremont Streets south of School Street. The streets that connect them create a street grid shaped like a ladder, giving the district the name by which it was once known. These blocks have a rich history, from life as a residential neighborhood to a hub of small specialty retail. In this walk we trace the architectural and social history of the Ladder Blocks as a seedbed of Boston's intellectual identity and the nexus of its cultural character. The scale and character of this neighborhood and many of its streets currently are under threat as the Ladder Blocks face the pressure of large-scale redevelopment. Connecting the Theatre District and the central business district, this walk includes the Temple Place Historic District; arts venues from the Paramount Theatre to the Orpheum; and historically significant buildings from the Masonic Temple to the Parker House Hotel.
This tour is presented in partnership with the Boston Preservation Alliance, a nonprofit organization that protects and improves the quality of Boston's distinct architectural heritage through advocacy and education. The Alliance is celebrating its 40th Anniversary in 2018.
This tour can be scheduled as a private tour with advance notice. Call 617.367.2345 or use our private tour webform to learn more.
Starting Location
Meet your guide on Boston Common at the corner of Tremont and Boylston Streets, outside the Boylston MBTA stop.