The Esplanade
Greenspaces Tour Series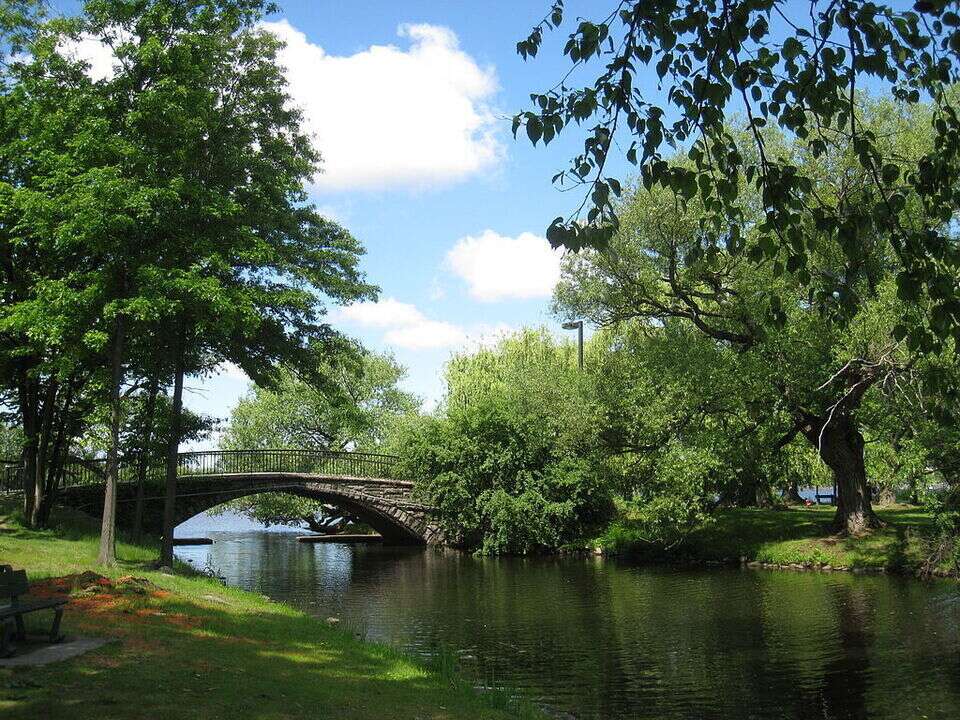 Join us for a summer evening stroll through the Esplanade, the jewel of the Charles River.
The Esplanade is one of Boston's best loved parks with stunning views of the Charles River. From the filling of the Back Bay to the construction of James Jackson Storrow Memorial Drive, the Esplanade was built in stages fulfilling the vision of landscape architect Charles Eliot. Today, the once malodorous mudflats are now bustling with walkers, joggers, skaters, and bikers.
This tour begins with Frederick Law Olmsted's Charlesbank, the first outdoor gymnasium in the United States, precursor to today's 17-mile Charles River Reservation, and now home to Teddy Ebersol's Red Sox Fields.
Walking among beautifully landscaped paths lined with over 1,900 trees, we'll examine the evolution of this urban park and Arthur Schurcliff's landscape designs. Crowned by the Edward A. Hatch Memorial Shell, the famous outdoor concert venue, the Esplanade is host to concerts, movies, events, and the annual Boston Pops Fourth of July Celebration.
Join us on this walk through the jewel of the Charles River, visited by millions every year.
This tour can be scheduled as a private tour with advance notice. Call 617.367.2345 or use our private tour webform to learn more.
Starting Location
Meet your guide at the Charlesbank/Teddy Ebersol's Red Sox Fields (cross at pedestrian bridge near Charles T Station to the Esplanade and pass under the Longfellow Bridge).