Grave Undertakings
Boston's Burying Grounds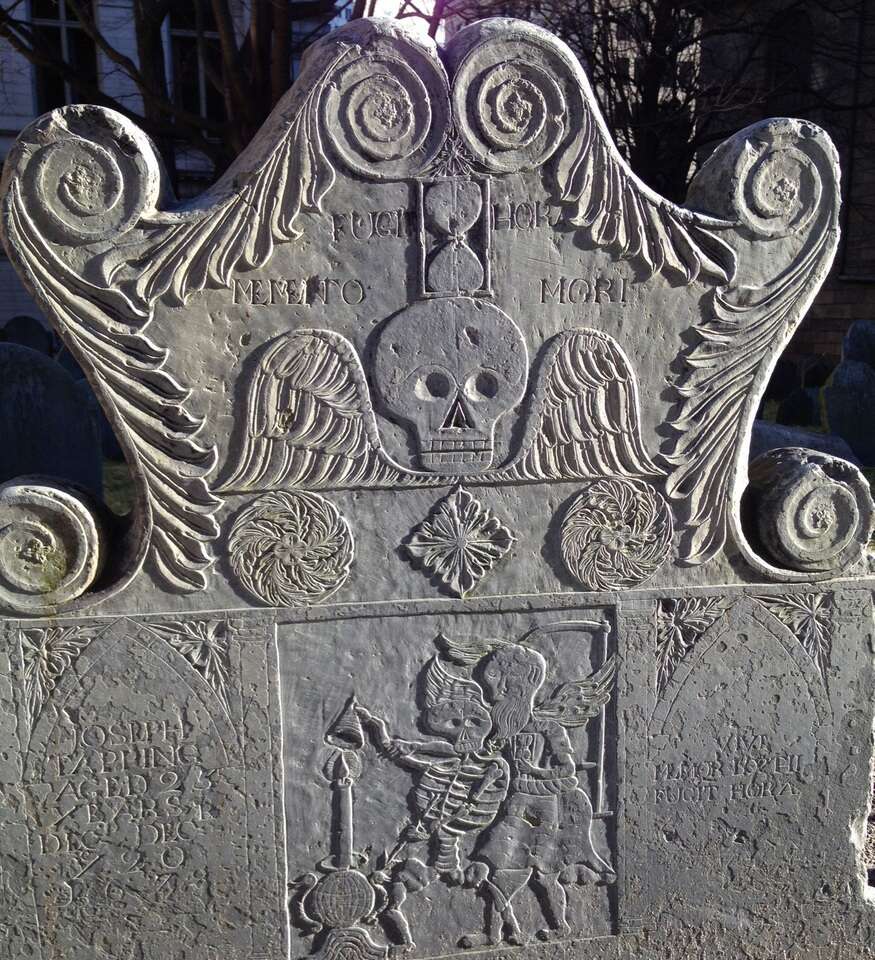 Explore three of downtown Boston's burying grounds and learn about the customs surrounding death and dying in Puritan New England. Dig deeper into the religious views, practices, symbolism, and traditions of death in Boston.
Beginning at King's Chapel Burying Ground, this tour will lift the veil of mystery surrounding gravestone art and how styles of gravestones changed over the years, how the poor were buried when there wasn't room for a potter's field, how the evolution of small, haphazardly laid out graveyards to modern-day suburban cemeteries was spearheaded in the Boston area.
Who knew death could be so much fun?
This tour can be scheduled as a private tour with advance notice. Call 617.367.2345 or use our private tour webform to learn more.
Starting Location