South Boston's Broadway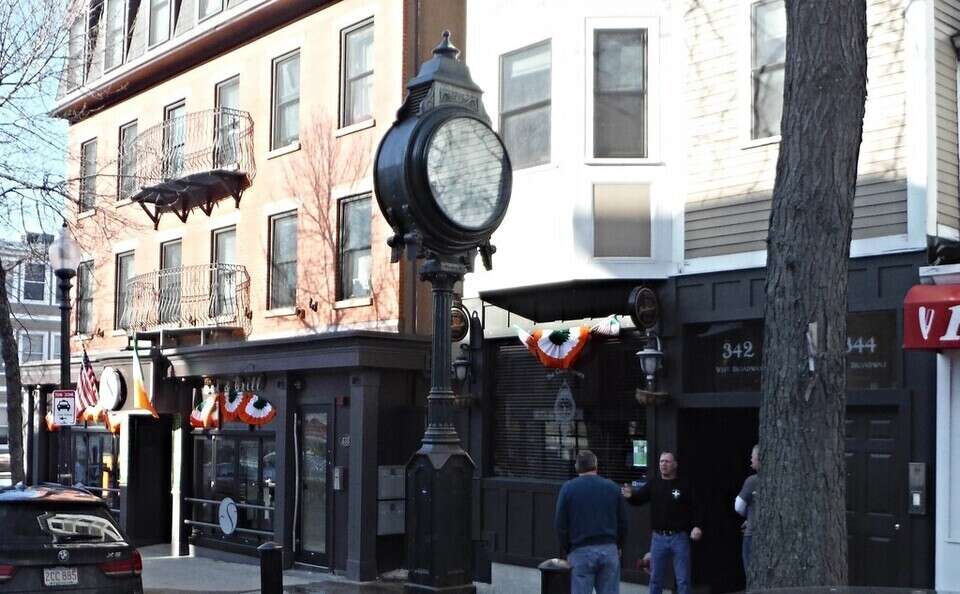 South Boston has played a major part in Boston's history from the occupation of Dorchester Heights to the many manufacturing companies that once dotted the neighborhood and waterfront to the many churches that were built as places of worship for the many immigrants who came to Boston. We will walk along Broadway, considered the main street of South Boston, starting at West Broadway and ending on East Broadway. We start at the former site of Blinstrub's Village and see the oldest street clock in Boston dating back to the 1870's. We will see many beautiful buildings and their architectural styles along the way. We will learn about the occupation of Dorchester Heights which led to the evacuation of the British troops from Boston. We will stop at several former sites of businesses and institutions that have played a key role in Boston and learn about several famous people and their ties to South Boston. We will finish the tour in Medal of Honor/ "M" Street Park where you can see the first Vietnam Memorial in the United States.
This tour can be scheduled as a private tour with advance notice. Call 617.367.2345 or use our private tour webform to learn more.
Meeting Location
Meet your guide at the corner of West Broadway and D Street (next to TD Bank).
Nearest MBTA Station is Broadway on the Red Line (walk three blocks from the station or take the #9 bus to D Street.