Boston By Foot News
Board of Trustees News
Friday, February 16, 2018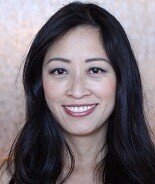 Jane Li
joined the Board of Trustees in January. She is a Portfolio Manager and the Director of Research at Grace Capital. She has over 15 years of investment experience.
In addition to serving as a trustee for Boston By Foot, Jane has also been involved with several other local non-profits, including the Boston Children's Museum, the Ellie Fund, and Asian Women for Health.
Jane graduated from the University of California, Berkeley and earned an MBA from Stanford Graduate School of Business. In her spare time, she enjoys spending quality time and traveling with her husband and son.
Dayl Cohen
has been elected to be the Volunteer Liaison to the Board of Trustees. Dayl has been a Boston By Foot guide since 1997. She gives six of our regularly offered tours and serves on three committees, two of which she has chaired: Tour of the Month, Special Tours, and Academic Affairs. For the Academic Affairs Committee, she has served as a group leader for new GITs since 1999. In addition, she recently joined the Editorial Board. She has co-authored three Tours of the Month, and is currently working on a fourth for the coming season. She also wrote a major update of the North End tour and has written or co-written special interest tours, most recently two tours of Jewish Boston and an Opera Tour. Professionally, Dayl is a retired architectural historian who, in a previous career, worked as an airport planner. As Volunteer Liaison, Dayl will represent Boston By Foot volunteers in board meetings and provide important volunteer input and perspectives during board discussions. Volunteer Liaisons are elected by their peers and serve two-year terms.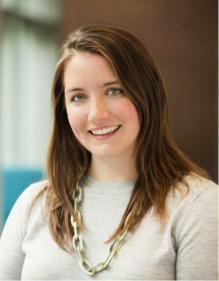 Meghan Scott
joined the Board of Trustees in January. She has lived in the Boston area her entire life – minus a brief stint in Upstate New York for college, where she earned a bachelor's degree in business from Cazenovia College.
Today she works leading University Relations for Biogen. Meghan helps students and early career talent realize the breadth of potential careers within the biotech industry, and builds a talent bench filled with different backgrounds and perspectives. In her current role, she's a relationship manager, a marketer, a talent liaison, a confidante, a connector, and a tactical executor.
In her free time, Meghan loves spending time outdoors with her best pal and four-legged sidekick, Thor. You'll also find her at a weekly spin class, exploring Boston, and during football season, cheering on the Patriots.
Grateful to live in a remarkable city filled with history and innovators, Meghan looks forward to supporting Boston By Foot as it continues its work promoting awareness and appreciation of Boston's rich history and architectural heritage.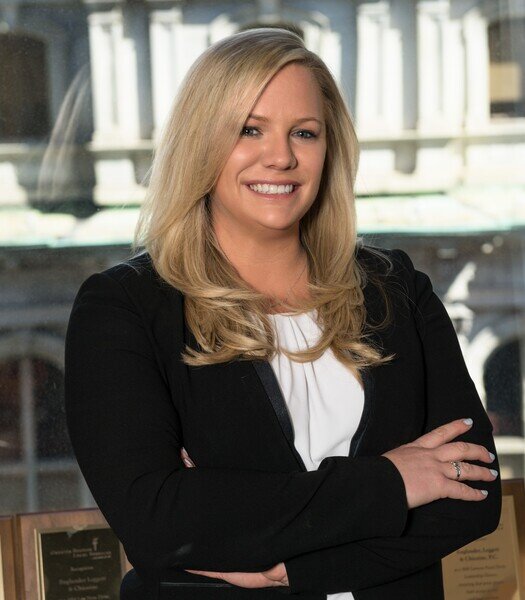 Shannon Slaughter
joined the Board of Trustees in January. Shannon is passionate about the rich history of Boston and its surrounding communities.
Currently, Shannon is a partner at Englander & Chicoine P.C., where she implements her love of history in litigating real estate matters across the state, often tracing property titles back to the 1800s.
Shannon obtained her undergraduate degree from the University of Connecticut in Storrs, where she was a member of the championship field hockey team. She obtained her Juris Doctorate from New England School of Law in Boston.