Boston By Foot News
Boston By Foot Launches Re-Designed Website
Wednesday, April 10, 2019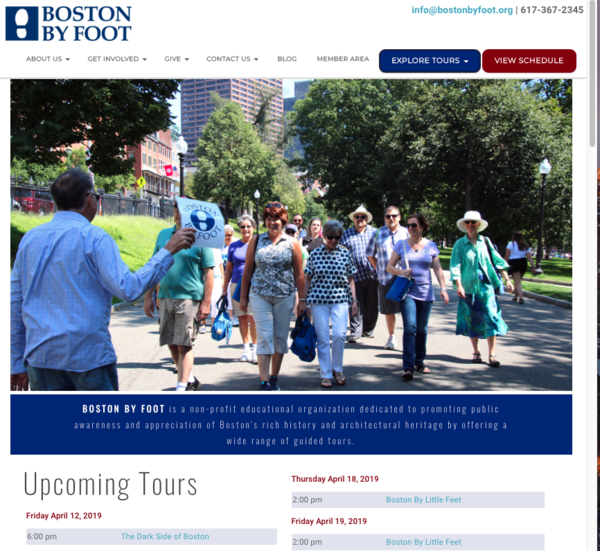 On April 1st, Boston By Foot launched its re-designed website at www.bostonbyfoot.org. This is the first upgrade to the site since 2014.
The website features new and streamlined navigation options on the home page, including a new "Our Community Programs" page.
Tour listings have been enhanced on the new "View Schedule" option on the home page, including this color-coded key:
Regular Tour
Non-Regular Public Tour
Member Event
Other
Users who choose the option of viewing BBF's "Complete Tour Catalog" can now use a pull-down menu of options to narrow their search.
We encourage you to take a tour of the site, and we welcome your comments or suggestions!