Boston By Foot News
BBF Launches New Web Pages for Members and Partners
Friday, August 24, 2018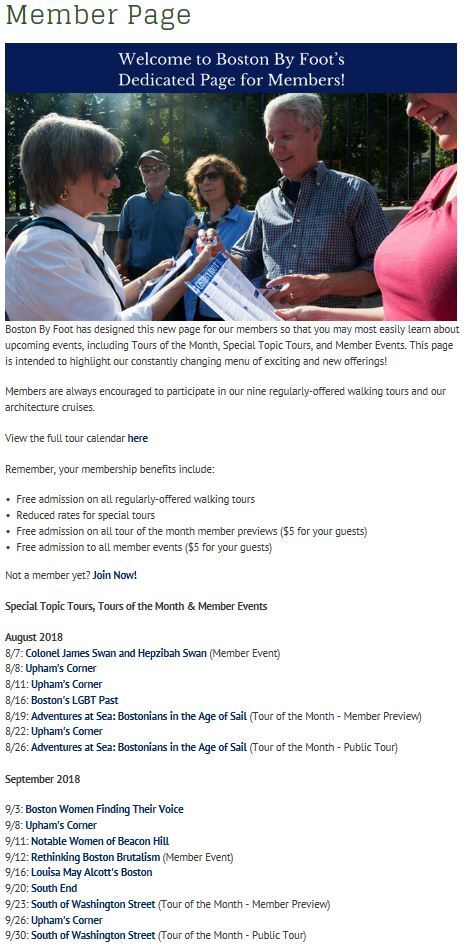 Recent visitors to the Boston By Foot website may have noticed the addition of two new pages entitled Member Area and About Our Partners.
The Member Area page was designed exclusively for our members, allowing them to more easily learn about upcoming events, including a month-by-month chronological listing of Tours of the Month, Special Topic Tours, and Member Events. It is intended to highlight our constantly changing menu of exciting and new offerings. It also provides a convenient reminder of all member benefits, including: free admission on all regularly-offered walking tours; reduced rates for special tours; free admission on all tour of the month member previews ($5 for your guests); and free admission to all member events ($5 for your guests).
The About Our Partners page showcases the wide variety of area organizations that have joined forces with Boston By Foot to provide our diverse and ever-growing audiences with creative and compelling programming. A comprehensive list of our current corporate and programming partners can be found on our new About Our Partners page.