Boston By Foot News
Universal Participation at Boston By Foot
Tuesday, February 14, 2017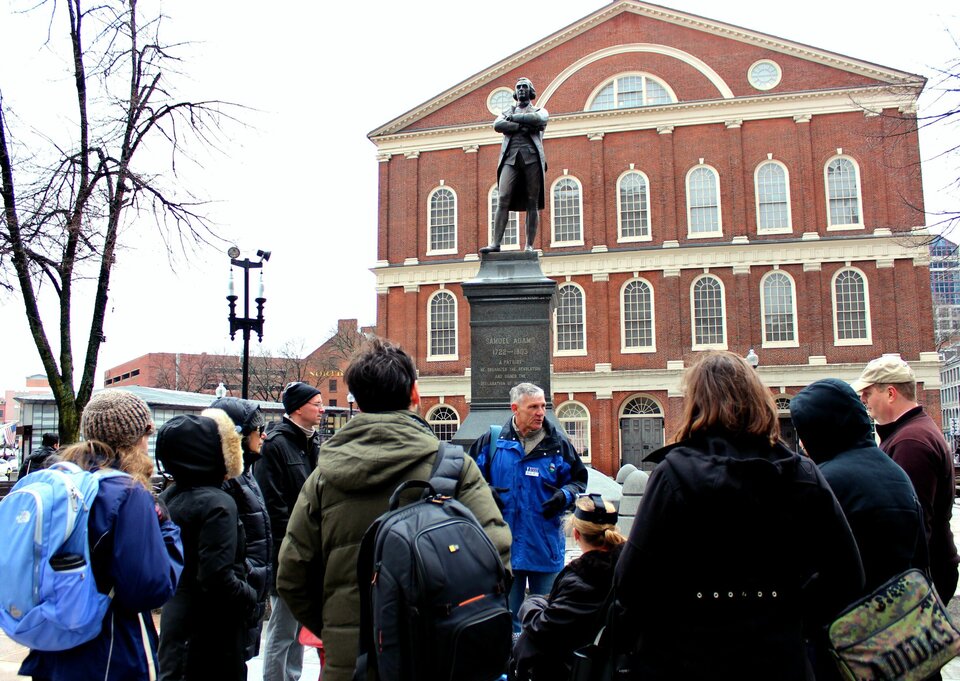 Boston By Foot is pleased to announce our invitation from the Massachusetts Cultural Council to participate in their Universal Participation (UP) Innovation and Learning Network. The purpose of the UP program is to educate organizations and individuals about the value of creating inclusive programming and spaces for people of all ability levels.
As participants in the Innovation and Learning Network, Boston By Foot staff will attend monthly training workshops and receive opportunities to collaborate with fellow organizations on strategies and tactics to redefine how we make our tours accessible, entertaining, and educational for all visitors.
On Wednesday, March 29th, members of the MCC and the Institute for Human Centered Design took a Boston By Foot tour to see what a BBF tour experience is like. Experienced guide, Bob, made sure that all had a fun and informative time, and Boston By Foot is very excited to put their feedback to work and come up with innovative ways to make our tours more accessible to all!