Boston By Foot News
Office Staff Transitions
Tuesday, June 20, 2017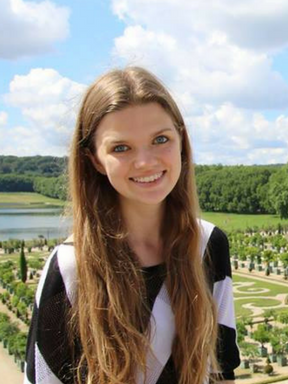 It hardly seems possible that Boston By Foot's first Communications Assistant, Claire, has already reached the end of her time with the organization. As part of Northeastern University's Co-Op program, Claire has been working full time at BBF for the past six months. She has been assisting with customer service and private tour bookings as well as handling marketing and media relations.
During her time at Boston By Foot Claire has worked on developing BBF's online presence, including launching this blog. She also created Boston By Foot's Instagram account and has enjoyed getting to take photos of different tours and interact with customers online. In September, Claire will resume her classes at Northeastern and continue to persue her undergraduate degrees in International Affairs and Communications. After graduation, Claire hopes to pursue a career in Public Relations, and is extremely thankful for all of the experiences and memories Boston By Foot has given her.
While Boston By Foot is sad to see Claire go, we are excited to be welcoming a new Northeastern Co-Op, Matt, who will be joining the staff starting in July. Matt will be taking over Claire's ongoing projects as well as working on some exciting new initiatives, stay tuned!