Boston By Foot News
Corporate Member Spotlight: Leers Weinzapfel Architects
Thursday, July 20, 2017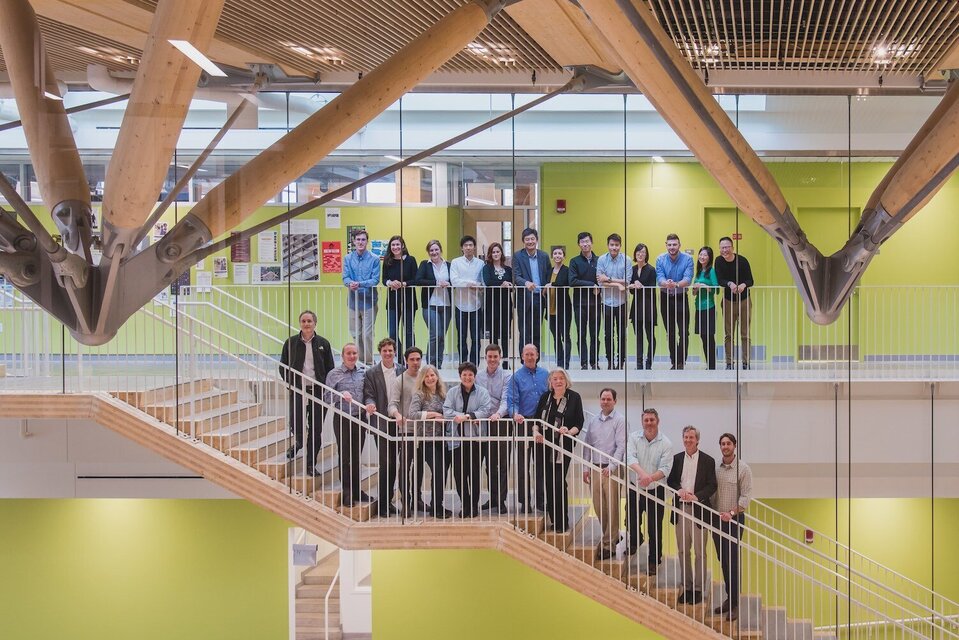 Boston By Foot is proud to have been providing high-quality walking tours of Boston for over40 years. As a nonprofit, we greatly rely on the generous support of our volunteers, family, individual, andcorporate members. Since 2010, our corporate membership program has allowed BBF to fund new initiatives such as tour development and outreach programs. As an original corporate partner, Leers Weinzapfel Architects has been an invaluable member of the BBF family.
35 years ago, founders Andrea Leers and Jane Weinzapfel followed in the footsteps of Boston By Foot's own founder, Polly Flansburgh, and created one of the first female owned architecture firms in the Boston. Their bold initiative certainly paid off, as Leers Weinzapfel has grown into a team of 30 architects from the United States and around the world. The firm remains the only female owned firm to have been awarded the Firm Award, the highest distinction that the American Institute of Architects bestows on an architectural firm. The firm designs the type of buildings a Boston By Foot guide loves to point out to tour goers, ones with eye catching exteriors, innovative design elements, and purposeful footprints. Their designs are dedicated to creating "meaningful spaces for human interaction," something that BBF knows goes a very long way towards fostering a thriving community and maintaining a successful city over time.
Founder Jane Weinzapfel served on the Boston By Foot Board of Trustees from 2006 to 2015, during that time providing the organization with invaluable architectural knowledge and experience. Upon her retirement from the Board, Jane was succeeded by Tom Chung, another Leers Weinzapfel Principal Architect, who brings his own expertise to Boston By Foot. Having experienced architects on our Board of Trustees and the partnership of Leers Weinzapfel has been a source of inspiration and strength to Boston By Foot over the past few years and has allowed for the organization to develop and grow.
Click here to see some of the amazing work Leers Weinzapfel is doing in Boston and around the world! http://www.lwa-architects.com/
Interested in our corporate partnership program? More details are available online at /about/corporate-membership/.