Boston By Foot News
2016 Annual Report Marks Historic BBF Season
Monday, June 19, 2017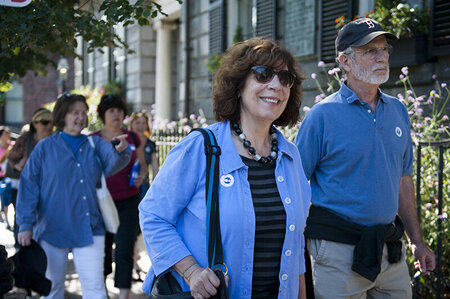 Boston By Foot is pleased to announce the publication of our 2016 Annual Report, reflecting upon our 40th year and how far the organization has come. As our founder, Polly Flansburgh said, "In 40 years what has never changed is the quality, the enthusiasm and the spirit of the tours. This wonderful sense of dedication and fun still continues!"
2016 was a milestone year for Boston By Foot! Our 40th season kicked off May 1st, which was declared Boston By Foot Day by the Commonwealth of Massachusetts and City of Boston. State Representative Daniel Hunt presented the official proclamation to Board Chair Libby Dilling at Old North Church as part of our graduation ceremony for our Class of 2016. In June, we held a celebration at the Samuel Adams Brewery, a long-time corporate partner. We were thrilled to have our Founder Polly Flansburgh at this event to honor our fourth decade.
Of course, 2016 would not have been the fantastic year that it was without the work of our tour guides. 29 guides recieved dedicated service awards for longtime committment to Boston By Foot, and 37 guides were recognized for going above and beyond the expected number of tours given during the season. We sincerely thank our wonderful volunteer community for all that they do for Boston By Foot.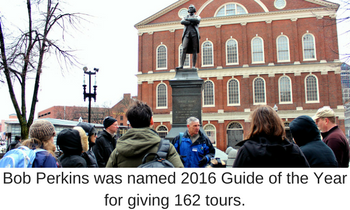 The Annual Report is now live on our website, and we invite everyone to take a look at all that Boston By Foot achieved in 2016. We are looking forward to an even greater season this year, and are excited for the future!