Boston By Foot News
BBF Offers Virtual Lectures and Travel Presentations
Monday, March 30, 2020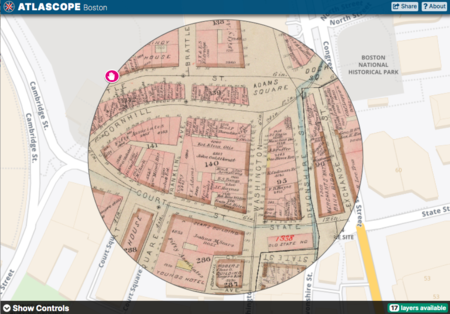 Boston By Foot continues to explore ways to offer its content remotely during this time of social distancing. We've engaged our volunteers and members by launching our Spring Lecture Series in a virtual format. Presented by distinguished experts, the annual Spring Lecture Series covers topics such as Introduction to Colonial and Revolutionary Boston, Federal and Greek Revival Boston, Boston Engineered, Victorian Boston, and 20th Century Boston and Beyond.
We'll also be hosting a series of online presentations by our Flansburgh Travel Fellows. In 2008, longtime friends and BBF supporters Bill and Lia Poorvu established the Flansburgh Travel Fellowship to honor Earl and Polly Flansburgh. The Poorvu Family Foundation generously awards a fellowship to one or two Boston By Foot volunteers each year to travel to city best experienced in our favorite way: by foot! During these virtual presentations, our volunteers and members will "travel" to places such as Vancouver, Canada; Bath and London, England; Chicago, Illinois; Vienna, Austria; Frankfurt, Germany; and London, England.
Volunteers and members should continue to check their email for full schedule information as well as registration links. Others who may be interested in attending these online sessions are encouraged to become a member. In addition to free access to all of our remote content, you'll enjoy free and unlimited admission to nearly all of our walking tours once our outdoor schedule can resume.
Be sure to check us out on Facebook and Twitter for further announcements, including suggestions for exploring Boston's rich history and architecture from the comfort and safety of your home!
Boston By Foot is also continuing to train its guides remotely. First up will be virtual demostrations of our revised Heart of the Freedom Trail and North End tours. More information on this initiative will be provided in the coming weeks.