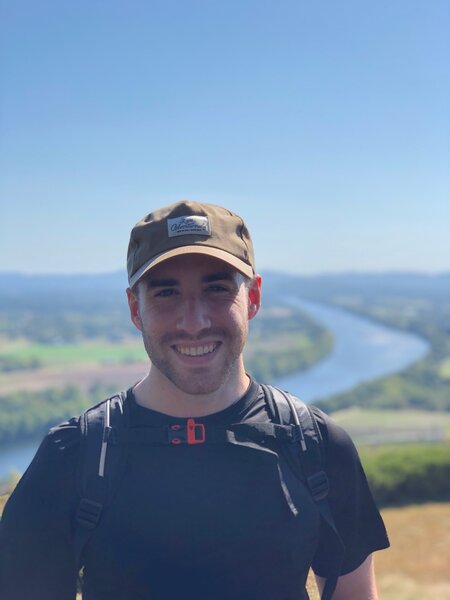 Carter Lowe
Carter Lowe's father grew up on a Civil War battlefield, and passed along his passion for history to his son. Paired with a love of architecture developed over a few years walking around DC listening to podcasts like 99% Invisible, Boston By Foot was a perfect match. This is his first year giving the Beacon Hill tour, and hopes to expand next year to Reinventing Boston: A City Engineered.
Where are you from/ where do you live?
I live in the South End, by way of South Carolina and DC.
How long have you been a BBF guide?
1 year
What regular tours do you give for Boston By Foot?
Beacon Hill
What is your current or past career/occupation?
Technical recruiter for Mondo, an IT and Digital Marketing staffing company
What attracted you to BBF/being a tour guide?
I've always loved history, but never got to take any coursework in college, so I really enjoyed the 6-week course learning all about Boston history and architecture. I also regularly attended the Jamaica Plain Historical Society tours, so I wanted to see if there were tours I could do for other neighborhoods in Boston.
What is your favorite tour memory to date?
Definitely Tod Hibbard's Road to Revolution tour—he's a fantastic tour guide with a deep knowledge and love of the source material, as well as just being a great performer.
Did you have any background in history/architecture before joining BBF?
I did not!
What's your favorite tour to give and why?
I've only given Beacon Hill so far—it's been great to start out with but I definitely want to expand into new tours next year.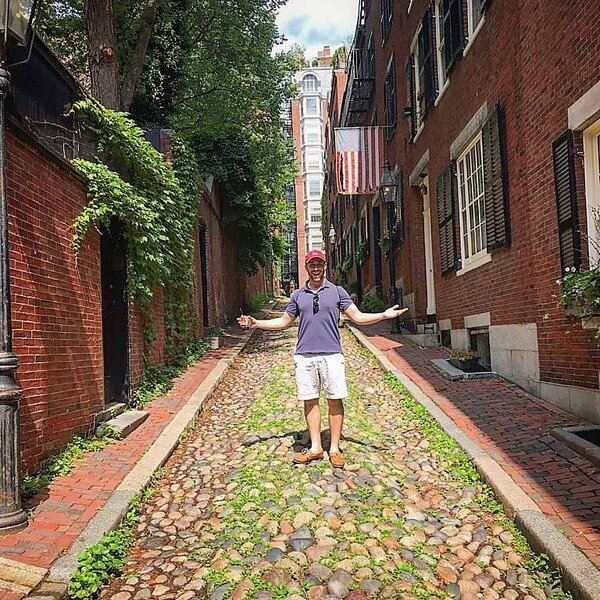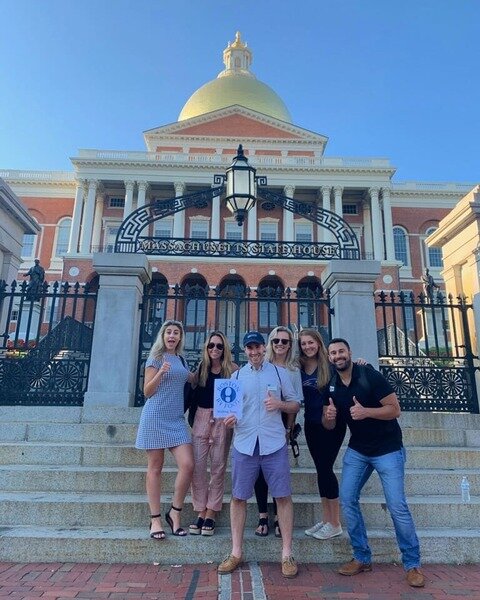 What's your favorite building in Boston and why?
I don't have a tried-and-true favorite – my favorite thing about Boston architecture is the diversity in every neighborhood, but I would say the John Hancock tower gets way more flak than is deserved.
What is something that tour groups are surprised to learn about Boston or its history?
There's many surprises, but I think the biggest thing that people don't keep in mind is how central Boston was to the start of the American Revolution and ultimately declaring independence.
What is your favorite city to visit besides Boston?
Washington, DC! It's where I went to college and lived for a few years after graduating—definitely a great city, for tours and everything else.
Is there anything else you would like to share about yourself or your time at BBF?
I'd just highly recommend it! It's been very rewarding, so if you've attended some tours or are a member who is at all interested in being a docent, I can't recommend the training enough.