Boston By Foot News
Office Staff Transitions
Thursday, August 17, 2017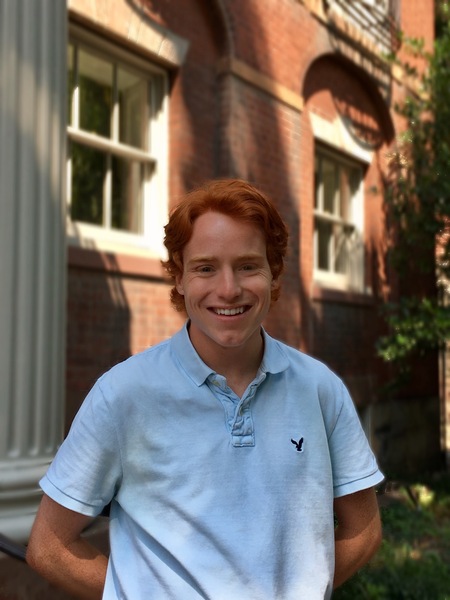 Now that Claire, our previous Communications Assistant, is back at Northeastern University continuing her studies, Boston By Foot would like to welcome our new Communications Assistant, Matt Schick to the community. Like Claire, Matt will be working with us for 6 months as part of Northeastern's Co-op program. What better time to start at Boston By Foot than the day before July 4th? Matt was thrown right into the heat of the summer season, though he quickly learned the customer service responsibilities needed to make the organization run smoothly during this busy time.
While at Boston By Foot, Matt will provide customer service assistance and help with private tour bookings. He will also be in charge of marketing and media relations. Matt will continue Claire's new online initiatives, such as the launching of this blog and our Instagram account, as well. As the busy season simmers down, Matt will spend his time working on several new and exciting projects such as university outreach and online social media marketing.
As a psychology major, Matt enjoys spending his time working with people. According to Matt, the best part about the job so far is working directly with all the BBF customers, members, and guides. Within the first week, he was already taking dozens of calls a day, making sure everyone was having the best Boston By Foot experience possible. He is looking forward to the upcoming semester at Boston By Foot, and can't wait to meet everyone in our wonderful community!